Unshaven hair transplant, as the name suggests, is a method that is applied without using the shaving method. However, when an unshaven hair transplant is mentioned, a treatment applied without completely shaving should not come to mind. Even in this technique, the donor area is shaved.
Unshaven hair transplant is a method also applied at WestModern Clinic. In our clinic, we also prefer to apply techniques such as unshaven FUE hair transplant when necessary. We would like to give you detailed information about this.
What Is Hair Transplant Surgery?
Before going into details about unshaven hair transplants, we would like to explain the treatment in general terms. A hair transplant is actually a cosmetic surgery procedure that has been applied for many years. This treatment can be applied even to people with problems such as hair loss and baldness. You should also know that the treatment, which has a very high permanence rate, is the most successful technique ever made.
In hair transplant treatment, the patient's own hair follicles are used. In other words, the grafts taken from the hairy part of the patient selected as a donor are implanted in the hair loss area. Moreover, all of these processes can be done in just one session.
What Is Unshaven Hair Transplant Procedure?
Unshaven hair transplant surgery is a method applied to people with regional hair loss problems. The first condition sought to apply this technique is that the patient's hair loss problem is rare. So patients with intense hair loss are not suitable for this technique.
However, the concept of unshaven does not mean any shaving at all. It is necessary to shave the area of ​​the patient selected as the donor area. The area we call the donor area is usually the nape or the part behind the ear. In other words, shaving these areas will not create an aesthetically bad image.
WestModern Clinic physicians consider this technique suitable for people with fewer hair loss problems. For example, if the number of grafts to be transplanted is 3000, it is possible to apply unshaven hair transplant. However, shaving is essential when a larger number of grafts are to be implanted.
To Whom Can Unshaven Hair Transplant Be Applied?
In order to apply unshaven hair transplant, the patient must meet some criteria. As we have mentioned before, only some hair loss problems are suitable for unshaven treatment. Generally, it will be possible to apply for an unshaven hair transplant if:
Women with infrequent hair loss problems

In cases of regional hair loss seen on the top of the head

In case of regional hair loss that can be seen on the forehead or back of the head

People with sparse hair on the top of the head

People who have regional hair loss as a result of any accident
How is Unshaven Hair Transplant Done?
There are different application methods in hair transplant treatment. We will also talk about the most common technique used for unshaven hair transplant:
First, we look at the level of the hair loss problem of our patient who applied to our clinic for treatment. We are trying to devise a treatment plan accordingly.

Then, we determine a donor area from the nape or behind the ear of the patient.

We take appropriate grafts from the donor area and keep them in a special area for hair transplantation.

If we are going to perform hair transplantation with the FUE hair transplant technique, we start to open channels in the hair loss area.

If we are going to apply the DHI technique or the sapphire FUE technique, we do not need to open a channel.

We start to place the hair follicles we take from the donor area to the problem area.

After completing the procedure, we discharge our patient by dressing.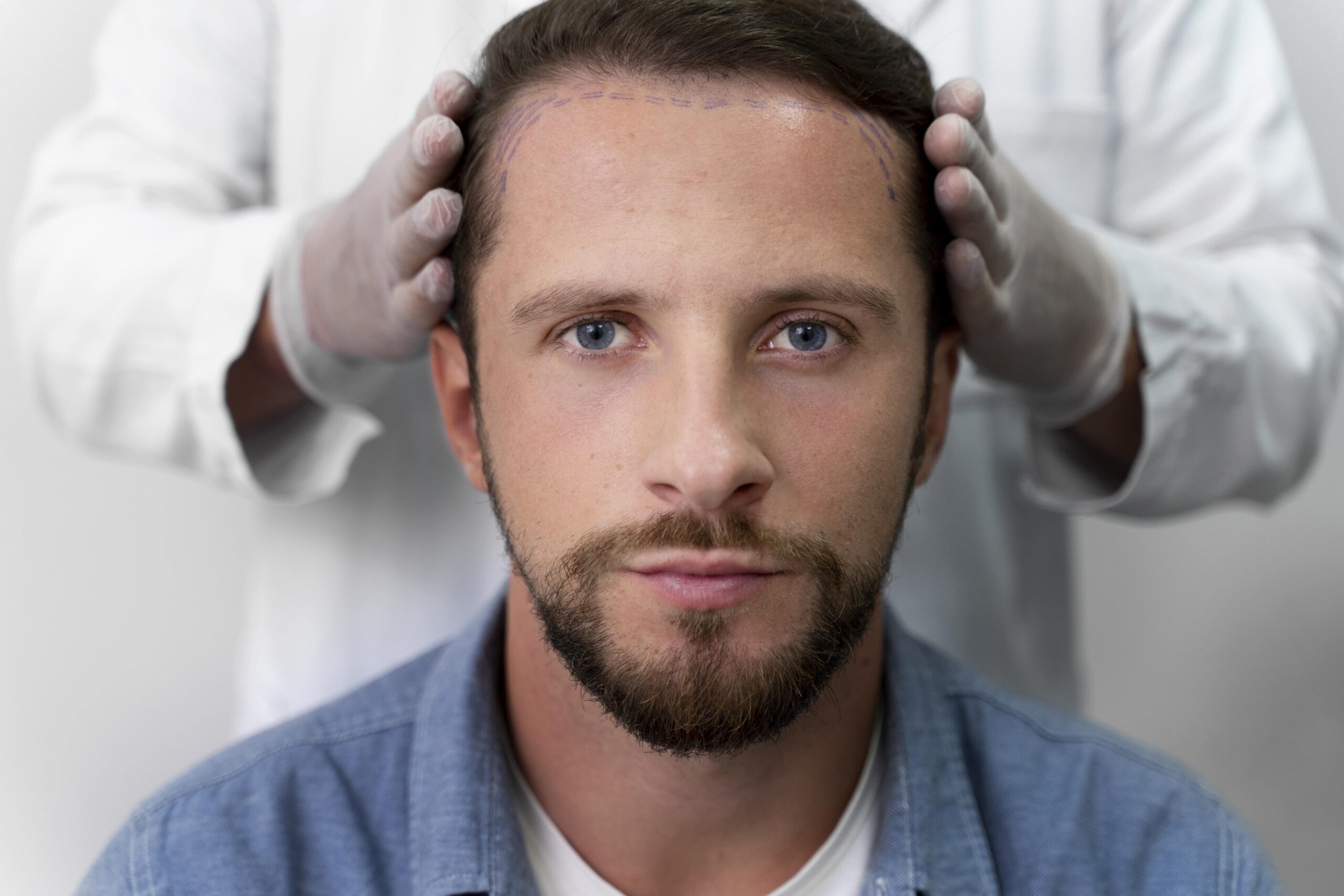 Unshaven Hair Transplant Before and After
Unshaven hair transplant results will become fully visible a few months after treatment. If you are treated at WestModern Clinic, our specialist physicians will inform you about the before and after the process. Before treatment, of course, you need to quit smoking and alcohol consumption. It is important to maintain this obligation after the treatment in terms of the risk of infection.
You need to be careful during the first 7-10 days after the unshaven hair transplant. In particular, you should be careful not to hit the hair transplant area and not to be exposed to direct sunlight. In the unshaven hair transplant recovery process, you can use the chemical care products recommended by your specialist. Apart from this, you should not use any care products in the transplanted area.
Advantages of Unshaven Hair Transplant
The biggest advantage of the hair transplant technique, which is applied with the unshaven method, is the elimination of aesthetic concerns. In addition, if you want it to be understood that you have a hair transplant treatment, the unshaven method is suitable for this. In addition, the healing process of hair transplantation treatment applied with the unshaven method is easy. In any case, the rate of recovery in treatments applied for regional hair loss problems will be quite high.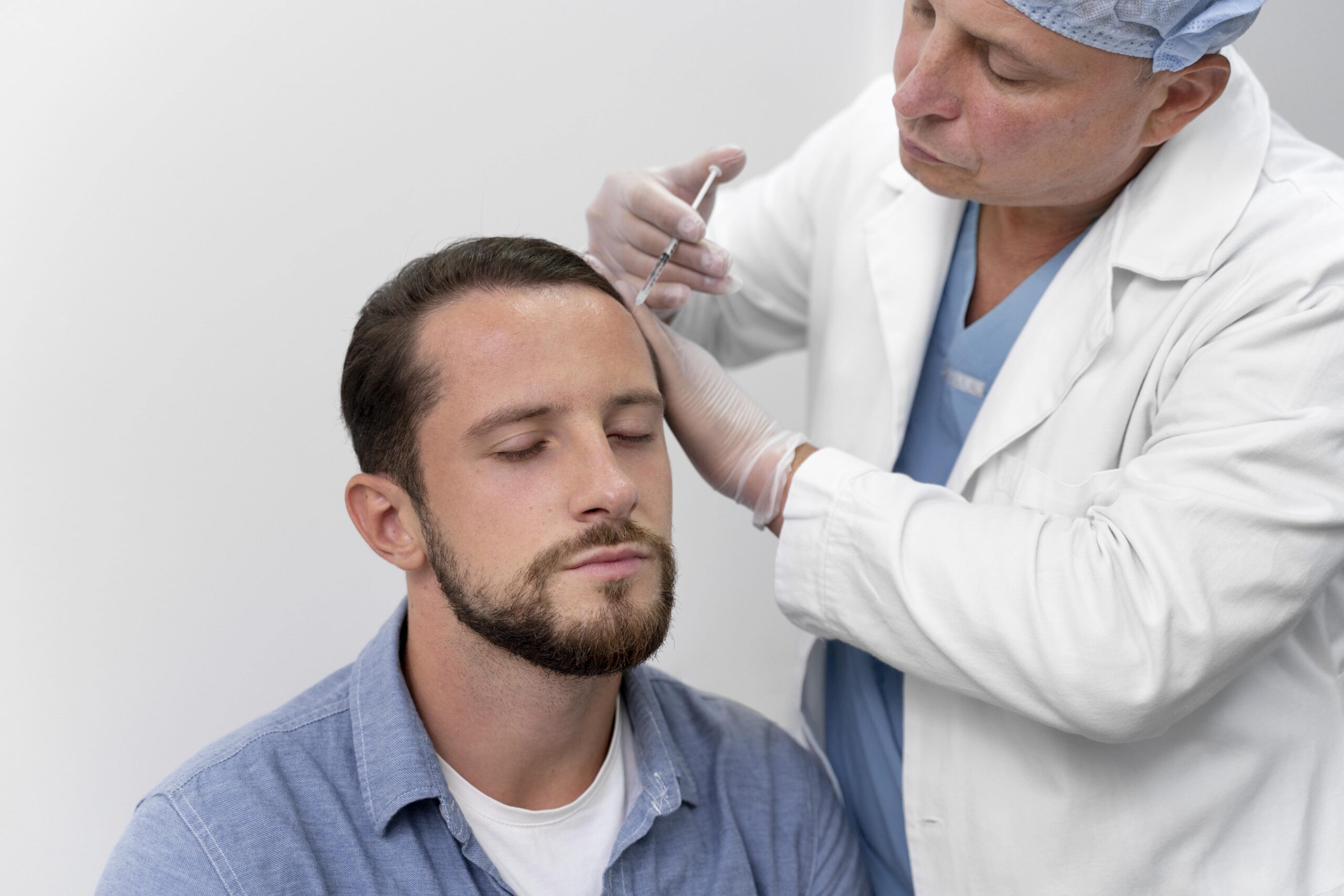 Unshaven Hair Transplant Prices
Unshaven hair transplant in Turkey options are advantageous when evaluated in terms of price. WestModern Clinic, which is one of the no shave hair transplant Istanbul options, always gives you budget-friendly prices. Our clinic, which follows a budget-friendly price policy, is also at the top level in terms of doctor quality. WestModern Clinic lists in the world in hair transplantation and other cosmetic surgery procedures.
By choosing WestModern Clinic, you can also take advantage of some special offers when you receive treatment. For example, thanks to our all-inclusive treatment packages, you can cover flight and accommodation expenses at affordable prices. WestModern Clinic officials will pick you up from the airport and drop you off at the clinic or your hotel. We also prepare activity plans for you to have a pleasant time during your treatment.