Septoplasty vs rhinoplasty comparison is frequently made due to advances in aesthetic surgery. Regarding plastic surgery procedures applied to the face area, rhinoplasty comes first. However, septoplasty has recently attracted attention, especially among the techniques used in the nose area.
To compare septoplasty vs rhinoplasty, it is necessary to have information about these two procedures. At WestModern Clinic, we apply these two different techniques in our clinic. This way, we offer you a comprehensive septoplasty vs rhinoplasty comparison based on our patient experiences.
Septoplasty vs Rhinoplasty Surgery
To get information about septoplasty vs rhinoplasty, it is necessary to examine each procedure individually. These two aesthetic treatments applied to the nose area ensure that the nose is aesthetically and physiologically better. Septoplasty and rhinoplasty are sometimes used together among today's most critical aesthetic surgery procedures. This procedure is also called septorhinoplasty in medical language.
Septoplasty and rhinoplasty together procedure is a treatment applied to both the cartilage tissue and the outer part of the nose. Likewise, thanks to this dual procedure, the bone structure of the nose can also be corrected.
We at WestModern Clinic have comprehensive information about septoplasty vs rhinoplasty comparison. We prefer to apply dual procedures such as septorhinoplasty to our patients when necessary. Let's take a closer look at the septoplasty vs rhinoplasty comparison.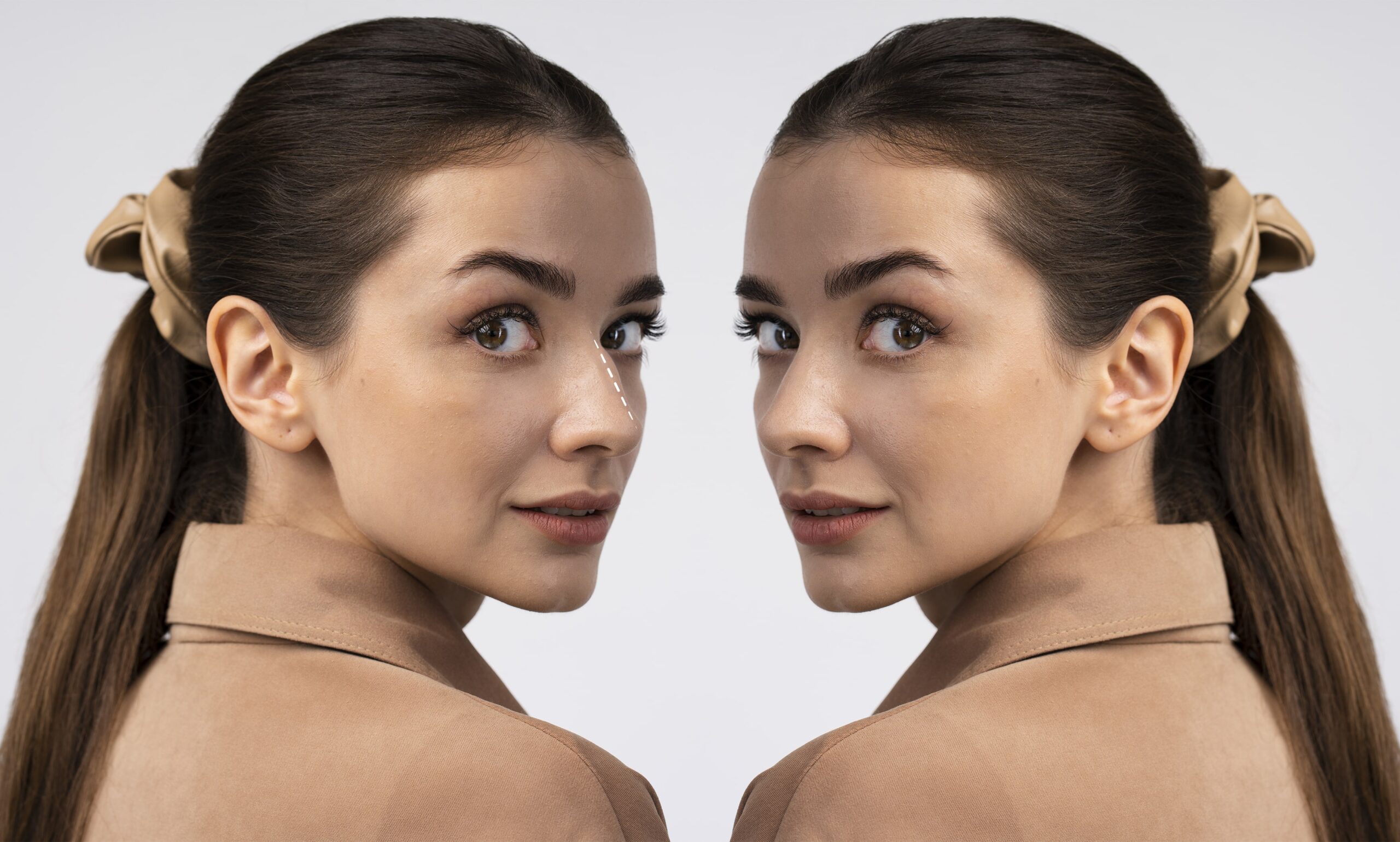 What is the Difference Between Septoplasty and Rhinoplasty?
In comparing septoplasty vs rhinoplasty, we will first examine what septoplasty is. It is necessary to perform septoplasty surgery to eliminate some functional disorders in the nose structure. For example, if the person has breathing problems, then it will be necessary to apply septoplasty. In addition, this procedure is an intervention for the bone and cartilage structure of the nose.
Rhinoplasty is usually done to relieve aesthetic concerns in the nose. The application area of this procedure is the outer part of the nose. For example, it is necessary to apply rhinoplasty to eliminate deformities in the nose or to make the nose more symmetrical.
Of course, in some cases, procedures such as rhinoplasty and septoplasty can be applied together. In this way, the patient's nose will have a better and also aesthetically functional appearance.
Septoplasty vs Rhinoplasty Recovery
Septoplasty vs rhinoplasty pain is generally similar in both procedures. However, since septoplasty surgery is related to bone and cartilage, the healing process may take longer. If the nasal bone is shaped, the pain may increase.
When it comes to rhinoplasty, there is also a surgical procedure. After this operation, as in septoplasty, there is a risk of infection. However, in both cases, if a good care and healing process is passed, the infection may not occur.
After the operation, you will need to follow the advice given to you by your specialist physicians. Some of the recommendations that you are expected to follow during the recovery period after the surgery are as follows:
It is essential not to be hit on the nose area after the operation. For this, it is necessary to avoid intense physical activities, especially during the first 1-2 months.

After the operation, edema occurs in the nose and eye area. Edema can usually heal completely 1-2 months after the procedure. Likewise, it is normal for the patient to feel pain in the nose area during the first week.

You should not use any medication other than those recommended by your specialist physician.

If you have had surgery at WestModern Clinic, coming to the controls is essential without delaying the appointment dates. It would be best if you were under the supervision of a doctor during the healing process.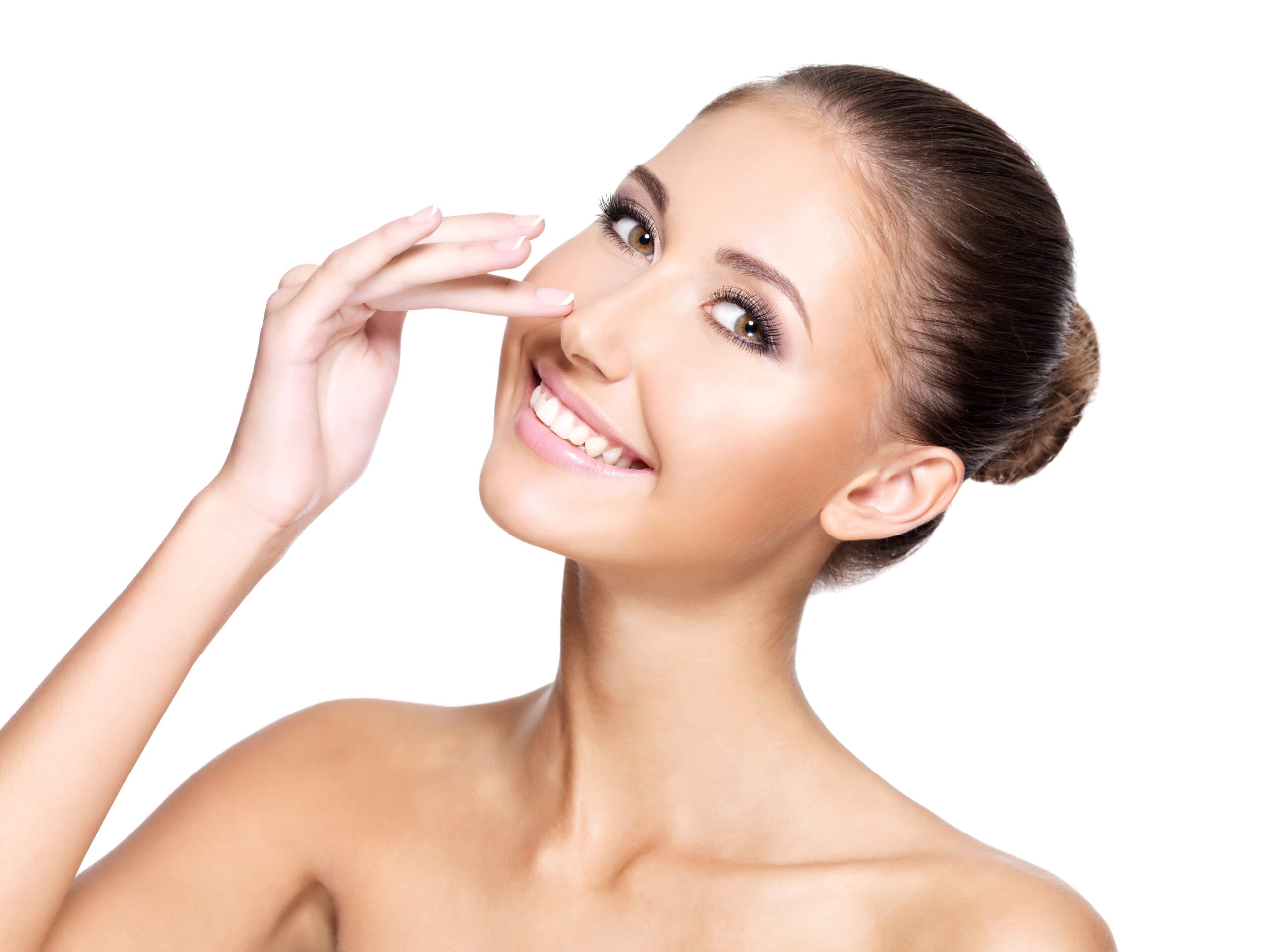 Septoplasty vs Rhinoplasty Cost
Rhinoplasty and septoplasty cost details are the most curious facts about these operations. When comparing septoplasty vs rhinoplasty, price information usually comes to mind. The price information given in the septoplasty vs rhinoplasty comparison is usually the same. It is not wrong to say that both operations have the same prices.
We at WestModern Clinic can give similar price information when comparing septoplasty vs rhinoplasty. Of course, you can contact our clinic for the most accurate price information. Our clinic always offers quality and reliable treatment opportunities and demands budget-friendly prices.