Although children with hairloss are known as an uncommon situation, it is actually not like that. Conditions such as hair loss and baldness are common in adults. However, some children may experience problems such as regional hair loss. This situation, especially after age 5, may also be a harbinger of other diseases. Therefore, it is helpful to take children with hairloss problems seriously.
In some cases, children with hairloss problems can be seen only locally, and sometimes it can occur intensely. This problem, whose medical name is "alopecia," may have occurred due to various diseases. For this, it is important to research the hair loss problem comprehensively and to discover its causes.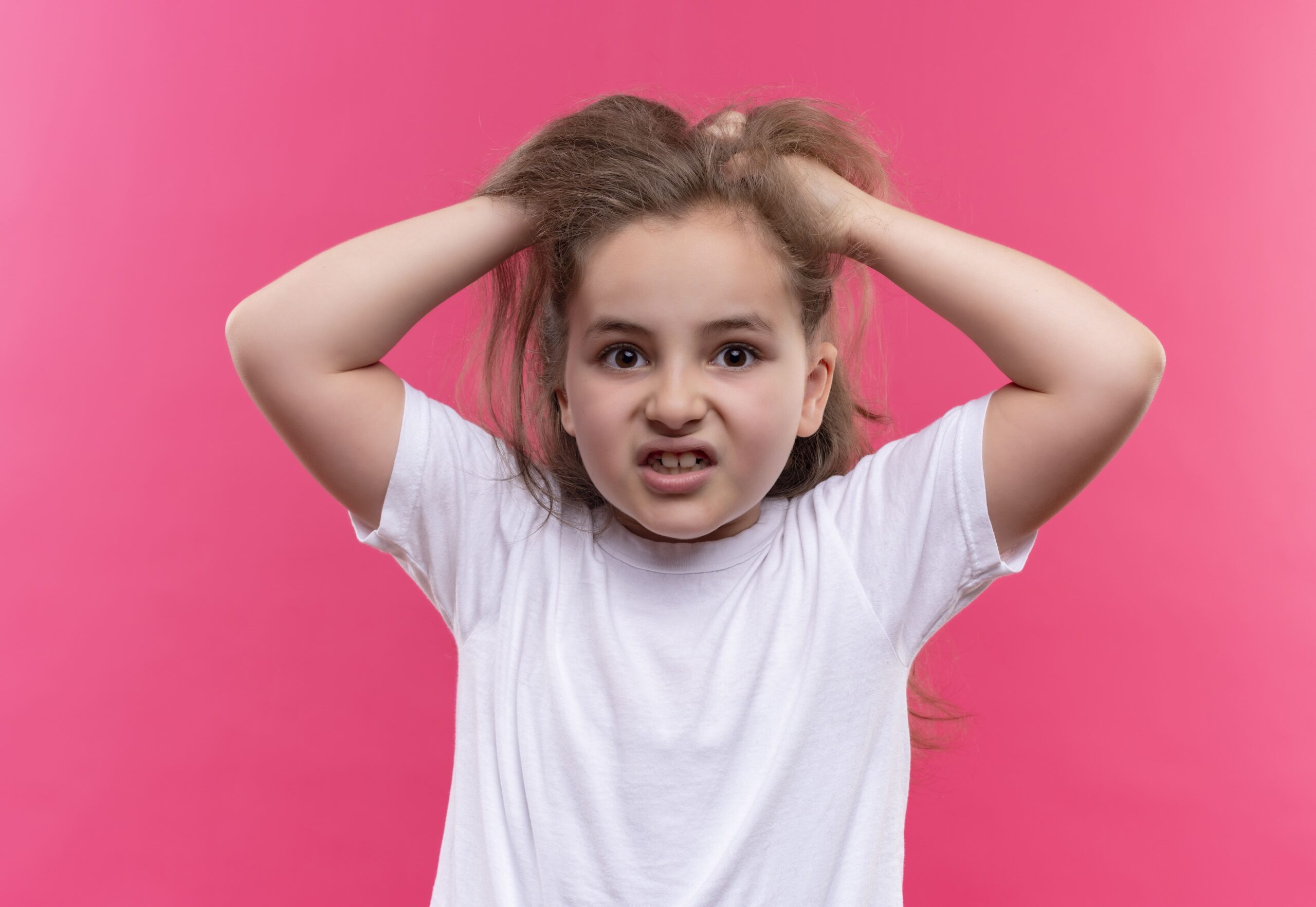 Children with Hairloss: Causes of Hair Loss in Children
Both psychological and physiological factors can cause hair loss in children. Considering the scope of children with hairloss reviews, it is known that hair loss problem is usually encountered due to problems such as infection. Likewise, vitamin and mineral deficiency is another important factor that causes hair loss.
At WestModern Clinic, we can treat the problem of hair loss, which can also be seen in children. But first, let's look at which situations are among the main causes of hair loss.
1- Children with Hairloss: Hair Fungus
Hair fungus is a condition that can be seen in both children and adults. A rash on the skin is due to a fungal infection on the scalp. It can also lead to conditions such as fungal infection, itching and redness. As a result of all these symptoms, it is possible to encounter hair removal problems in the area of the infection.
It is essential to know that hair fungus is a contagious condition. Being in close contact with someone who has a fungal infection in their hair or sharing items such as combs and hairpins will cause contamination.
2- Bacterial Infectious Diseases
Bacterial infections are among the causes of sudden hair loss. Some bacteria that have entered the body through the wound or respiratory tract can cause hair loss. This can turn into a common disease, especially in children. If your child has a hair loss problem, it is recommended to consult a specialist immediately.
At WestModern Clinic, we also provide treatment opportunities for hair loss in children. We do our best with our specialist physicians during diagnosis and treatment.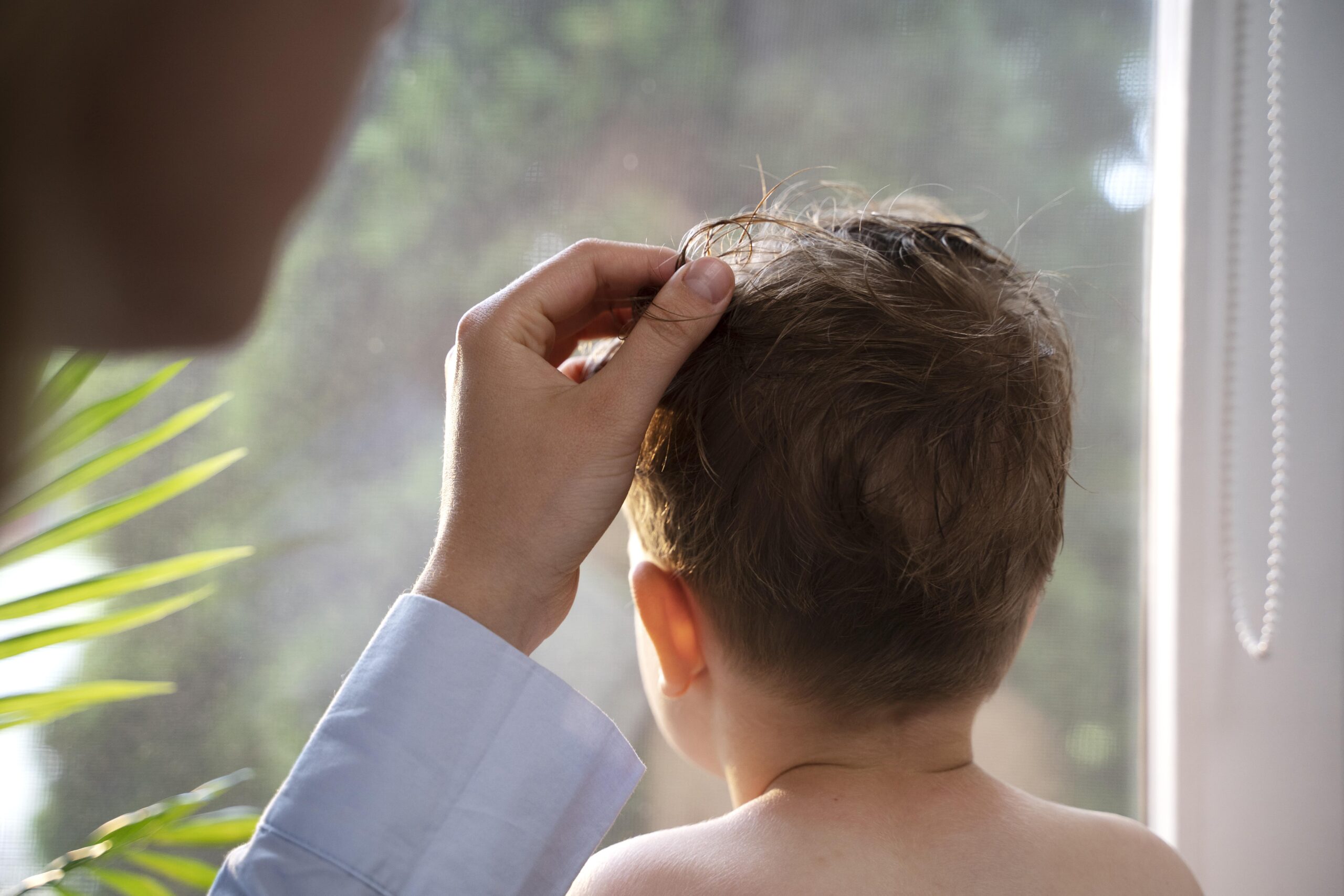 3- Alopecia Areata
Alopecia areata is one of the diseases seen in both adults and children. This disease, which occurs directly with the symptom of hair loss, usually has psychological factors. There are certain treatments for this disease, which also cause hair, beard or eyelash loss. Alopecia areata, generally seen as regional hair loss, can completely heal when appropriate treatment is applied.
4- Hair Loss Due to Inadequate and Unhealthy Nutrition
Nutrition style may also play a role in the emergence of children with hairloss. As children with hairloss treatment, a healthy diet style is recommended for children who already suffer from this disease. Vitamin and mineral deficiencies are among the main factors that cause hair loss. Therefore, it is important to understand whether there are conditions such as zinc and iron deficiency in particular. If the child with a hair loss problem has vitamin and mineral deficiency, then it will be necessary to take supplements.
Hair Loss Treatment in Children
Of course, Westmodern Clinic serves certain solutions exist to the hair loss problem in children. However, it would be the correct step to first go to the source of the hair loss problem and start the hair transplant treatment in this direction. Accordingly, the following solutions can be produced for the hair loss problem:
If there is a fungal infection on the scalp, it will be necessary to start appropriate drug therapy. Thanks to creams and solutions that will prevent fungal infections, this problem can be completely eliminated.

It is known that the problem of hair loss in children disappears with adopting a healthy eating style. For this, it should first be checked whether the child is deficient in vitamins and minerals.

It may be necessary to get both psychological support and medical support to eliminate hair loss the problem of hair loss, which is based on a psychological basis.