Hair transplant for men has become one of the trending aesthetic procedures of recent years. Hair loss and baldness are one of the problems of men since their creation. In fact, hair loss is not a 100% male problem. In some cases, women may also have hair loss problems. However, in light of the data proven by statistics, it is known that the problem of hair loss and baldness is more common in men.
Hair transplant for men procedure is applied in a very healthy way in today's medical conditions. At WestModern Clinic, we can apply hair transplant treatment for both men and women. At this point, we would like to talk about our hair transplant for men procedures.
What Is a Hair Transplant for Men?
In fact, there is no distinction between men and women in hair transplant treatment. It is only necessary to apply a treatment method according to the level of hair loss. Therefore, when we look at the general lines, the level of regional hair loss is less in women, while this situation can reach baldness in men. For this reason, many clinics and specialist physicians have preferred to separate hair transplant treatment for men and women.
At WestModern Clinic, we do not discriminate between hair transplant for men and women. We examine our patient's hair loss problem, examine our patient, and draw up a treatment plan accordingly.
If you want, let us take a closer look at the ten important details you need to know about hair transplant for men and explain the process to you.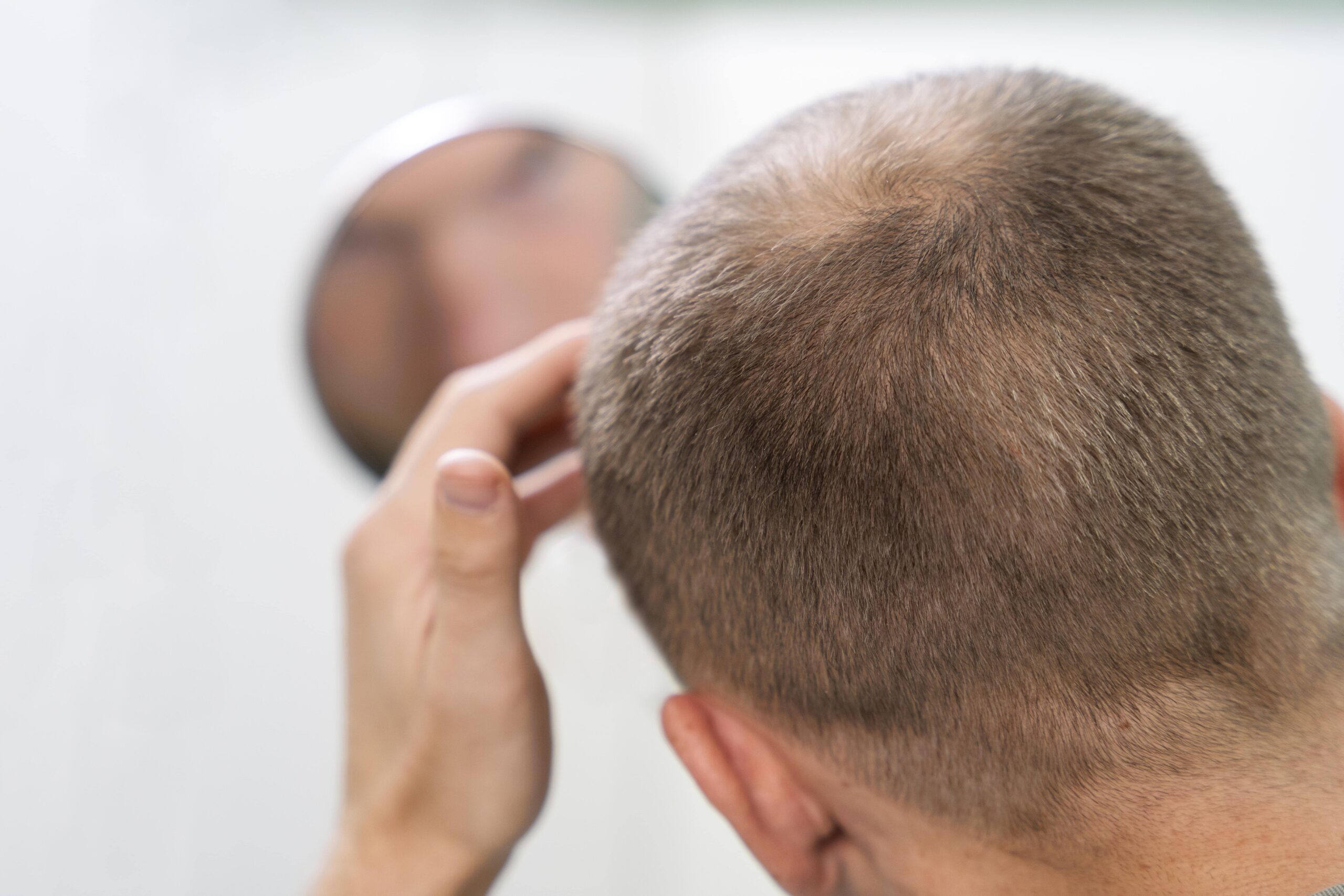 1- How is Hair Transplant for Men Applied?
Starting from the question of "How does male hair transplant work," let's look at how the procedure is applied. In hair transplant treatment, we use our patient's own hair follicles to transplant. Generally, we take grafts from the back of the ear or the nape area (donor area) and transplant them to the area with hair loss. While performing this procedure, we usually apply local anesthesia and reduce the feeling of pain to zero.
2- How Many Grafts Are Required in the Hair Transplant for Men Procedure?
The number of grafts to be used in hair transplant treatment is determined by the level of hair loss. But to give a general number, it is possible to complete the procedure using an average of 3000 grafts. In some cases, if the hair loss is intense, then it is possible to use 5000 or even 8000 grafts, although rarely.
3- Does Men's Hair Transplant Really Work?
Hair transplant for men and women are the most successful treatments ever applied. There are many methods applied when it comes to hair loss. These include the use of cream and shampoo derivative products or methods such as hair prostheses. None of these methods are as effective as a hair transplant.
4- Is Hair Transplant for Men Permanent?
We can answer the question of "Is hair transplant permanent" through the methods applied to men. In hair transplant treatment, one's own hair follicles are used. Therefore, the healthier your hair follicles are, the more permanent the hair transplant will be. In addition, the maintenance process after the treatment is also related to the permanence of the procedure. Getting through the healing process, as recommended, significantly affects the success of the treatment.
5- FUE Hair Transplant for Men
The FUE hair transplant technique is one of the most applied methods. This treatment, which can be applied to a wide area, is generally preferred by men. When faced with the problem of intense hair loss, our specialists in the clinic also recommend the FUE technique to you. Grafts taken from the donor area with FUE are transplanted to the problem area with the grooving technique. This procedure can be applied to the entire area of hair loss.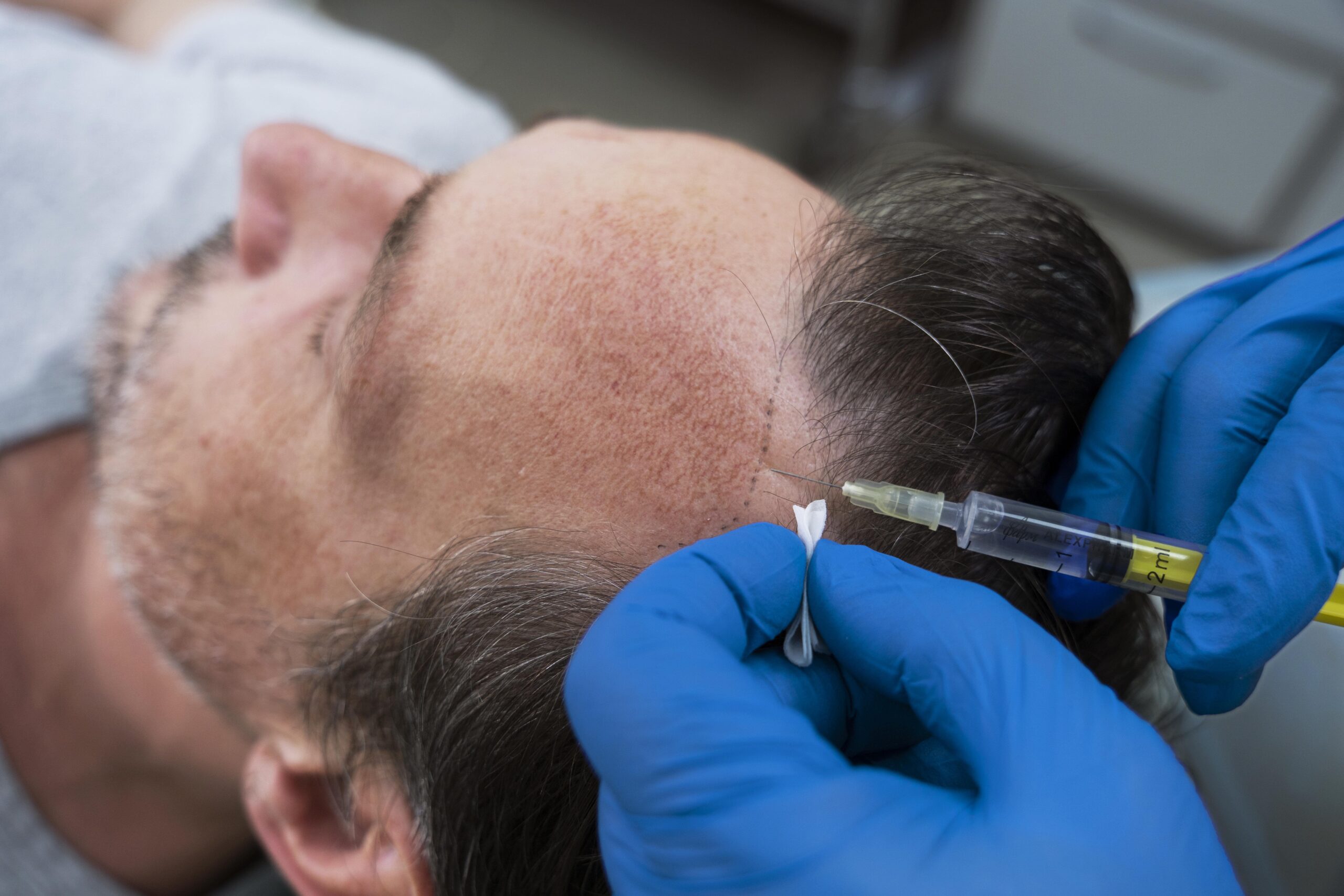 6- DHI Hair Transplant for Men
DHI hair transplant for men is a technique applied with a special apparatus, the Choi Pen. In this technique, hair transplantation can be done quickly without the need to open channels. DHI is generally applied to areas with fewer hair loss problems and is fast. This technique, which is applied to both women and men, can guarantee the end of the procedure in a single session.
7- The Sapphire FUE Hair Transplant for Men
The Sapphire FUE technique is one of the last period's most remarkable hair transplant methods. This treatment method, which is applied with a special sapphire-tipped apparatus, is the most preferred method in hair transplantation. In fact, the sapphire FUE, which is like a mixture of FUE and DHI techniques, can be applied to both men and women. At WestModern Clinic, we offer treatment by applying this technique.
8- Hair Transplant for Men Before and After
Hair transplant for men will show its full effect, usually at the end of a 12-month period. It is important that the patient undergoes a good care process immediately after the treatment. During this period, you may need to take a break from some of your daily habits for the first 7-10 days. For example, in the first period, you should not do active sports, be exposed to sunlight and wash your hair only with special shampoos. In addition, you should not wear a hat and touch very hot or very cold water during the first two weeks.
9- How Much Does It Cost for a Male Hair Transplant?
It is not possible to give a piece of clear price information for hair transplant for men in the first place. The two most important factors affecting the price are the treatment technique to be applied and the number of grafts to be transplanted. Therefore, it is possible to reach the clearest information about male hair transplant cost after the first examination.
You can meet with our specialist physicians by making an appointment at West Modern Clinic. After the first examination, you can get clear information about the methods to be applied and the number of grafts.
10- Why Hair Transplant for Men in Turkey?
Hair transplant for men is a frequently applied treatment in clinics in Turkey. Turkish physicians are very experienced in both hair transplant for men and women techniques. As WestModern Clinic, we have been performing procedures such as hair transplant for men for a long time. Thanks to our specialist physicians in our clinic, we can provide transplant treatment services with all kinds of methods.