DHI hair transplant Turkey has become one of the most remarkable aesthetic procedures in recent years. The DHI hair transplant technique is more advanced and effective than FUT and FUE techniques. The fact that hair transplantation treatments are improving with each passing day also significantly affects the success rate of the treatment.
DHI hair transplant Turkey is an effective and more affordable treatment method compared to other countries. This procedure, which is the same as the classical DHI technique, is one of the most common methods we as WestModern Clinic, apply in our clinic in Istanbul. Let's get to know more about this technique, which stands out when it comes to hair transplantation in our clinic.
What Is DHI Hair Transplant Turkey?
DHI hair transplant Turkey is a method that is very similar to the FUE technique, but the method of application is slightly different. In fact, it would be a correct interpretation to say that the sapphire is a technique between FUE and FUE for DHI. We use a special apparatus in this technique, which we frequently apply within WestModern. We can perform hair transplantation thanks to this apparatus called The Choi Pen. This way, we perform a faster session than FUT or FUE techniques.
DHI hair transplant Turkey is always the first choice of foreign nationals who come to Turkey for hair transplantation. You can also choose WestModern Clinic among the best DHI hair transplant Turkey options. You can also benefit from the robotic DHI hair transplant Turkey opportunities upon request.
As can be understood from the comments on DHI hair transplant Turkey Reddit, this method is Turkey's most applied hair transplant technique. This technique, which has a very low margin of error, has generally received positive comments within the scope of DHI hair transplant Turkey reviews.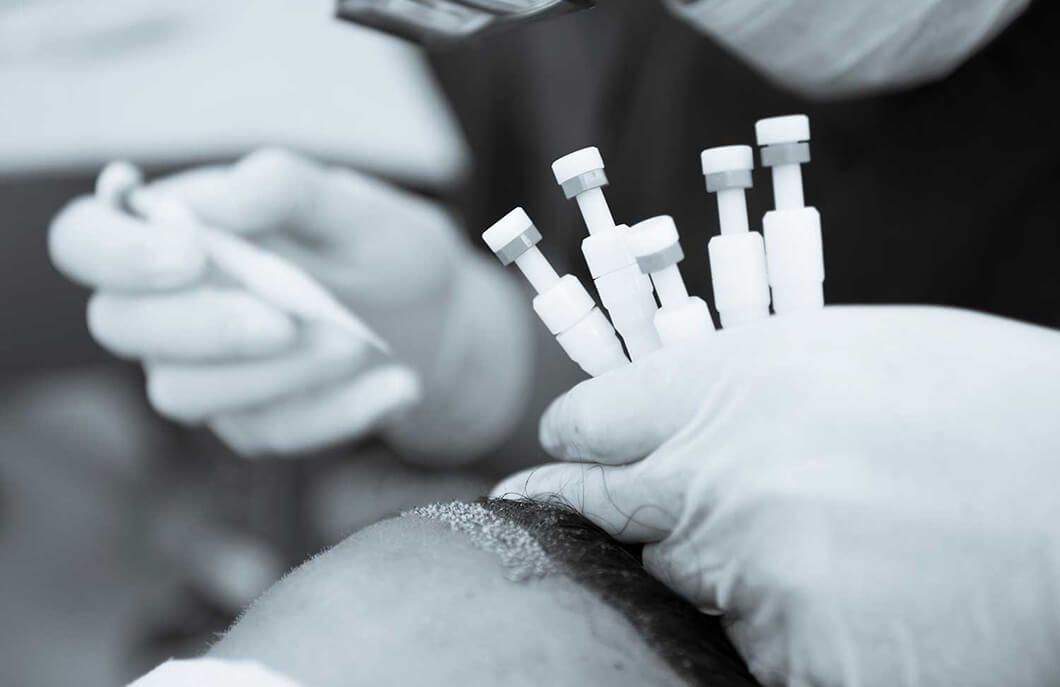 1- How is DHI Hair Transplant Applied?
DHI, or Direct Hair Transplant, as the name suggests, is made by directly transplanting hair follicles taken from the donor area. In this way, there will be no need to open channels in the area where the implant will be made. Grafts taken by The Choi Pen can be immediately transplanted to the area with hair loss.
The stages of DHI hair transplantation are exactly as follows:
In the DHI procedure, the donor area to be grafted must be determined first. Our specialist physicians usually choose the nape or behind the ear as the donor site.

The hair follicles taken into the special tipped apparatus are implanted at 40-degree angles to the area with hair loss.

The tips of the Choi apparatus can also vary according to the thickness of the hair and the area to be transplanted.

Thanks to the DHI technique, a transplant can be performed quickly.
2- Advantages of DHI Hair Transplant Turkey 
DHI hair transplant Turkey is a more advantageous method compared to other techniques. One of these advantages is that the process is completed in a shorter time compared to the Sapphire FUE Hair Transplant technique. In the technique, direct implant operation can be performed without the need for channel opening. In this way, there is no need to spend extra time grooving.
DHI hair transplant Turkey is a treatment with a higher success rate compared to other techniques. Hair follicles are more likely to survive in the implant procedure performed with the DHI technique. In addition, the recovery rate after the operation is high. While it is necessary to open canals in the FUE technique, methods that require local anesthesia, such as canal opening, are not applied in the DHI technique.
Thanks to features such as DHI hair transplant Turkey packages, we can add to our list of advantages that the procedure is comprehensive. For example, if you are going to have DHI treatment at WestModern Clinic, you will not have to think about details such as transportation and accommodation by choosing a full package.
3- Disadvantages of DHI Hair Transplant Turkey
In DHI hair transplant Turkey Istanbul options, some details may be disadvantageous to some people. For example, if you live in a country that is very far from Turkey, you may want to avoid paying huge amounts for transportation. However, regarding the health services you will receive in Turkey, you should know that the health fees are very low. Clinics in Turkey often accept patients from distant countries such as the USA and Australia.
In addition to the above detail, we would like to talk about the DHI technique. The DHI technique may be more expensive than other hair transplant treatments. The reason for this is the medical materials used in the technique. In addition, the DHI technique can be applied to a narrow area. In other words, the DHI technique may not apply to people with intense hair loss problems.
4- DHI vs. FUE Hair Transplant 
DHI hair transplant Turkey is frequently compared to FUE. In addition, the sapphire FUE technique is confused with the DHI method. The important thing in the FUE technique is to find a donor area and implant the hair follicles in the problem area where the canal is opened. Conversely, there is no need to open a channel in the DHI technique. Although there is a suitable donor in both methods, the implant process is applied in a different way.
DHI hair transplant Turkey is a more expensive method. In addition, DHI hair transplant Turkey is faster than the FUE technique and the patient's post-operative recovery process is also easier.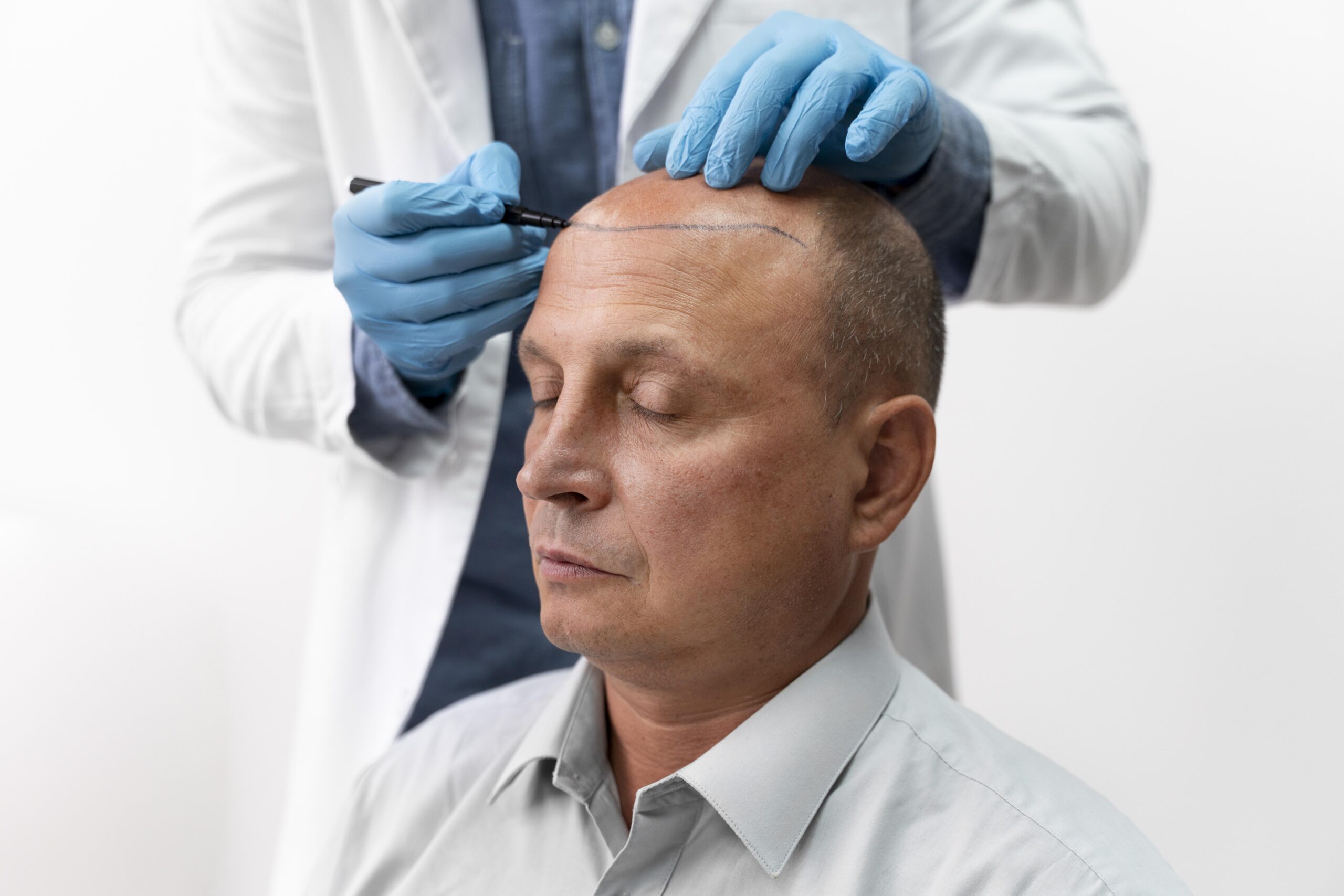 5- DHI Hair Transplant Turkey Cost
DHI hair transplant Turkey price is always budget friendly when compared to other countries. Reasons for this usually include:
Due to the fluctuations in exchange rates, prices in Turkey are more affordable than in Europe and the USA.

Health services in Turkey have always been low-paid. As in other countries, there will be no surprise payments that you have to pay extra in Turkey.

There are affordable clinics that provide quality health care in aesthetic surgery procedures in Turkey. WestModern Clinic is one of the most successful clinics in Istanbul.