A woman hair transplant is one of the most popular hair transplant procedures in recent years. Although the problem of hair loss is usually seen in men, women may also suffer from this problem in some periods. Therefore, in order to prevent the problem of hair loss, transplant treatment is also applied to women.
A woman hair transplant does not only cover the hair on the scalp. It may be necessary to apply this treatment for the problem of hair loss, which is also seen in areas such as eyelashes and lashes. As WestModern Clinic, we are your clinic that stands out among the female hair transplant Turkey options. We can make the necessary intervention for transplant treatment for the female patients who come to our clinic.
What Is Woman Hair Transplant Procedure?
The female hair transplant procedure is the most effective solution for women's regional hair loss problem. If signs of hair loss on the scalp and baldness have gradually started to occur, the only remedy is transplant treatment. This is because baldness cannot be eliminated with any chemical medicine or hair care product.
Woman hair transplant treatment is a therapy using the same techniques applied to men. In this treatment, which we, as WestModern Clinic, can also apply, we will first need to determine the level of hair loss.
1- How to Applied Woman Hair Transplant?
Hair transplant treatments applied to women generally do not require a haircut. In other words, this technique is a treatment method used without shaving. Before starting the treatment, we determine the level of the hair loss problem of our patients. Then we choose the hair transplant technique according to the level.
We generally prefer the sapphire FUE or DHI methods in hair transplant treatments we apply to women. This is because hair loss problems in women are fewer than in men. In other words, there is no need to transplant many grafts at once.
We can also apply the eyebrow transplant technique in women. For this, we first make a sample drawing of the eyebrow shape suitable for our patient's face type. If our patient is also satisfied with the drawing, we apply the transplant procedure based on this example.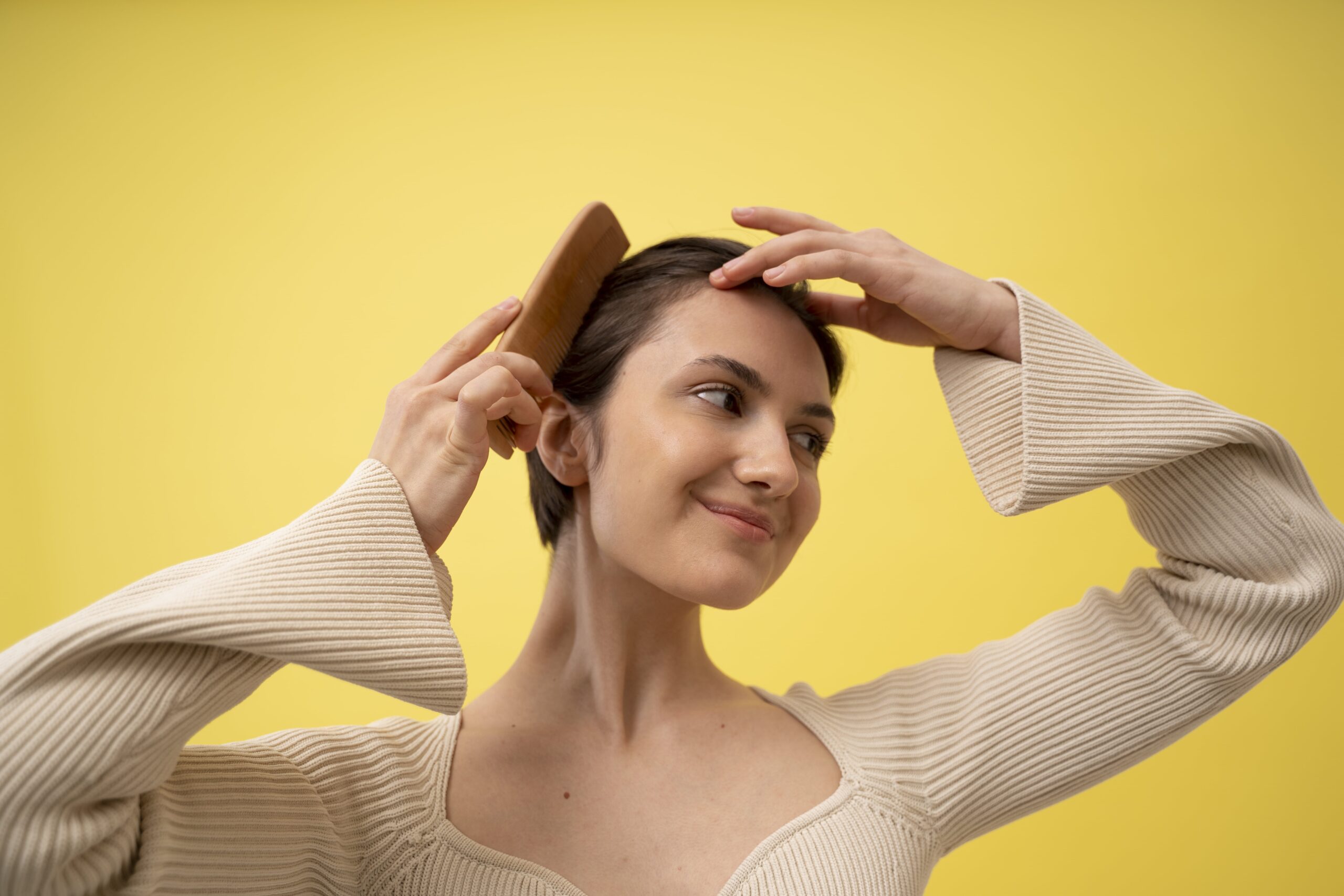 2- Woman Hair Transplant Before and After
Before starting the treatment, we pass a preliminary examination of our patients. In this process, we usually apply some tests for preventive purposes. In the next step, we determine the area to be grafted. We transplant grafts to the area with hair loss by taking grafts with the techniques we apply by opening a channel or without the need to open a channel.
We recommend our patients not wash their hair for the first two days after the operation. We do the first hair wash with our experts in the clinical environment.
After an average of 3 months, we can observe that 35% of the hair has grown. After six months, we make it possible for 60-70% of the hair to come out. After 8-12 months, our patient's hair will have grown. In this process, the appearance of the hair will also get a completely natural look.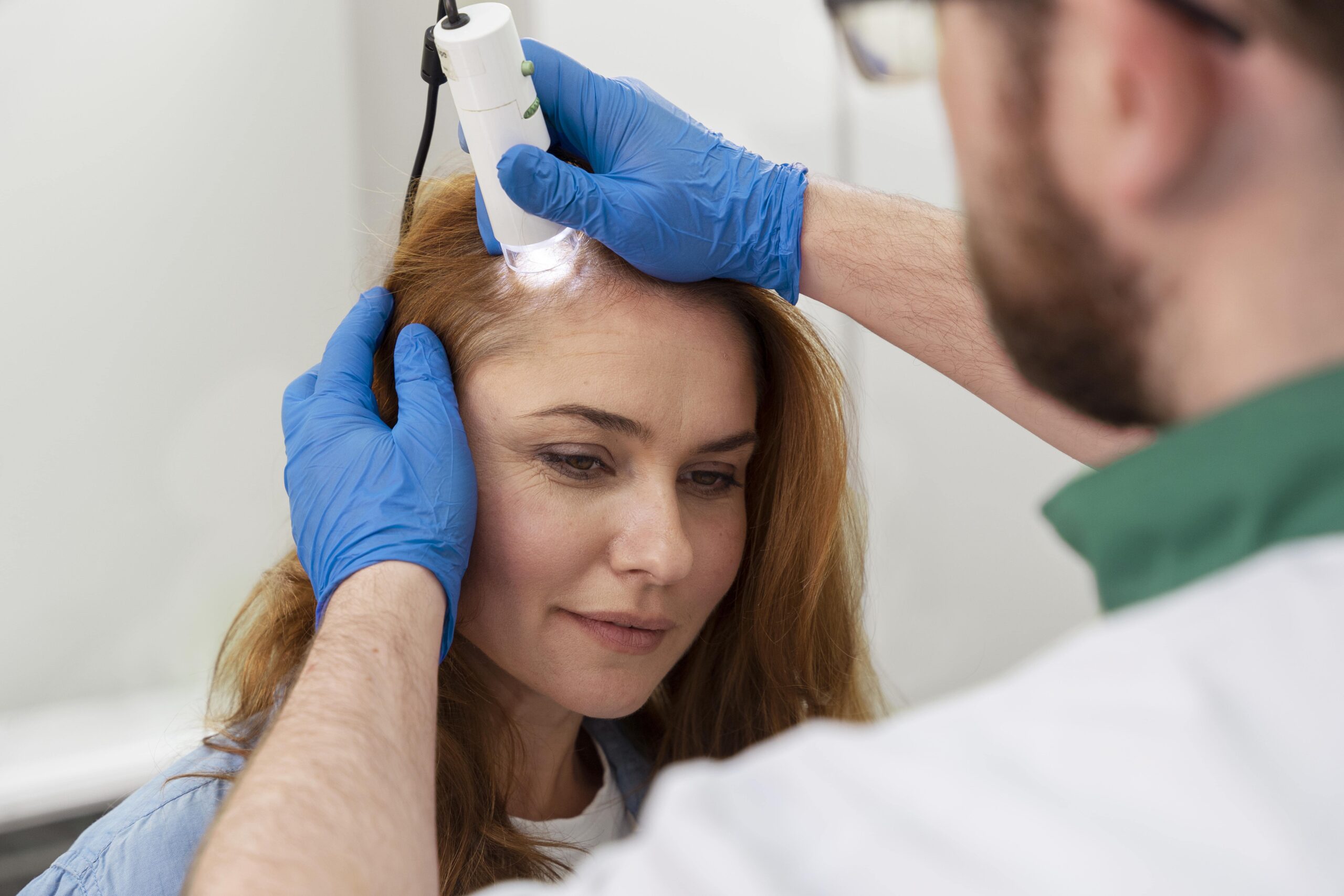 3- Female Hair Transplant Side Effect
The known side effects of the female hair transplant procedure could not be effective. After every transplant procedure, crusting and rash may occur on the scalp after the technique is applied to women. This is a very normal process and happens to everyone. It is possible to encounter conditions such as crusting and hair loss, especially during the first six months. However, if you still experience an unexpected effect, you can apply to our clinic immediately.
4- Female Hair Transplant Success Rate
The success rate of the hair transplant treatment we applied to our female patients who applied to our clinic is quite high. Hair transplant treatments can offer 90-95% success. Of course, for the treatment to be successful, it is necessary to pay attention to the care process after applying it. If you follow the advice given by our experts, you can always achieve successful results.
Woman Hair Transplant Cost
At WestModern Clinic, we always have an affordable price policy for our hair transplant treatment services. Especially when compared to countries such as USA or UK, you can see that the treatment prices of our clinic are budget-friendly. Of course, we must find a way to directly give a piece clear price information for woman hair transplant. However, after the first examination, we can indeed say the cost of your treatment.