The scalp micropigmentation procedure is one of the most effective hair loss treatment methods applied in recent years. This procedure is one of the cosmetic surgery procedures and can only be applied by experts in this field. Scalp micropigmentation is essential in aesthetic surgery, which continues to develop day by day.
At WestModern Clinic, we closely follow all developments regarding the hair loss problem. Thanks to our specialist physicians in our clinic, we can also perform the scalp micropigmentation procedure. Let's take a closer look at how the procedure is performed and its effects.
What Is Scalp Micropigmentation Procedure?
In fact, scalp micropigmentation, which was first applied in 2015, has become even more popular today. The treatment, which was first applied in the USA, has started to attract attention all over the world over time. As WestModern Clinic, we take the lead among scalp micropigmentation Turkey options.
Well, let's take a look at what this treatment is in general terms and in which cases it is applied:
The aim of the treatment is to eliminate the hair loss problem completely.
The treatment is one of the non-surgical methods and the healing process is easier.
The treatment applied with the scalp micropigmentation machine is also likened to a kind of tattoo procedure.
Scalp micropigmentation reviews are generally positive and it is said that the success rate of the treatment is high.
Based on our own experience, we recommend this treatment to people with hair loss problems.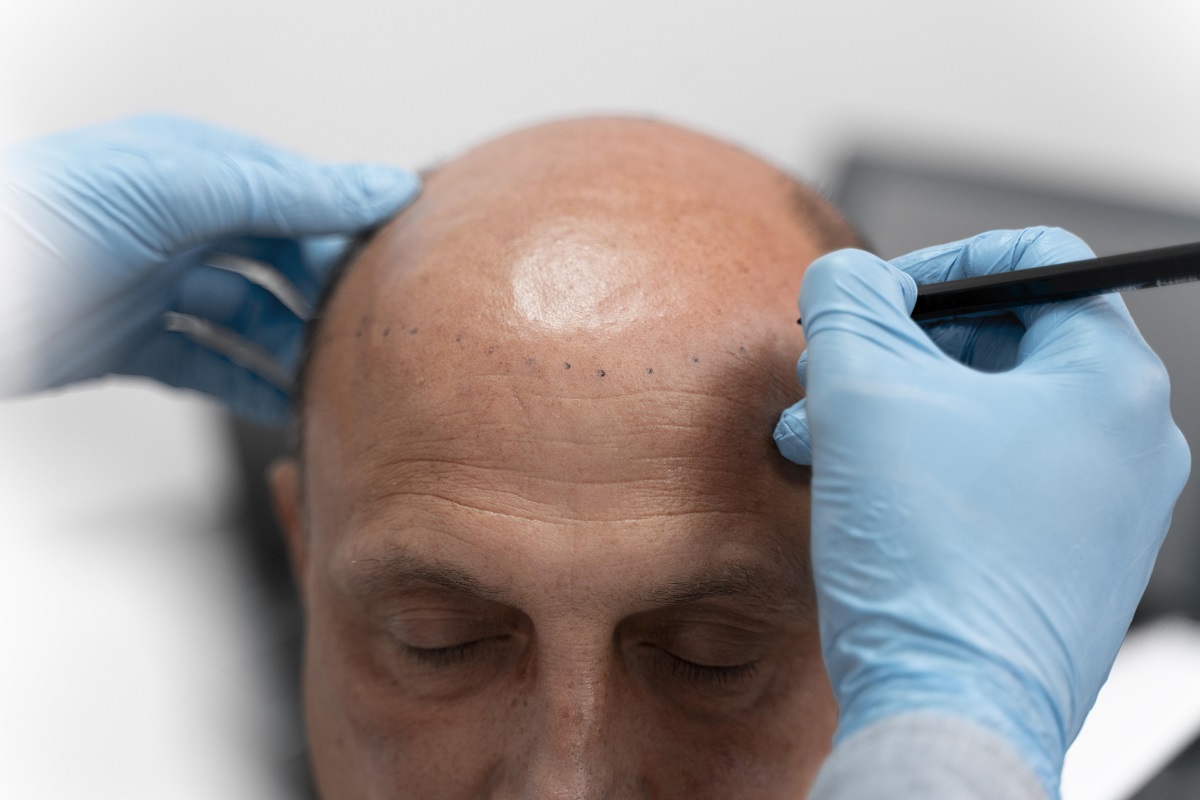 1 – How to Apply Scalp Micropigmentation?
The treatment application method is quite similar to the tattoo process. The treatment, which is applied with a special medical apparatus, is done by injecting the appropriate pigment dye into the scalp. The dye used in the procedure must be herbal and organic. The fact that the dye is 100% compatible with the human anatomy prevents the treatment from giving negative results.
This technique, which eliminates the problem of hair loss, should be applied by experts. It is important that this technique, which should be in harmony with the hairline of the patient, looks natural.
The treatment can be specially developed according to the patient's hair loss problem. We create a treatment model for our patients who have already applied to our clinic after first passing a preliminary examination. In this way, we can offer a completely personalized treatment.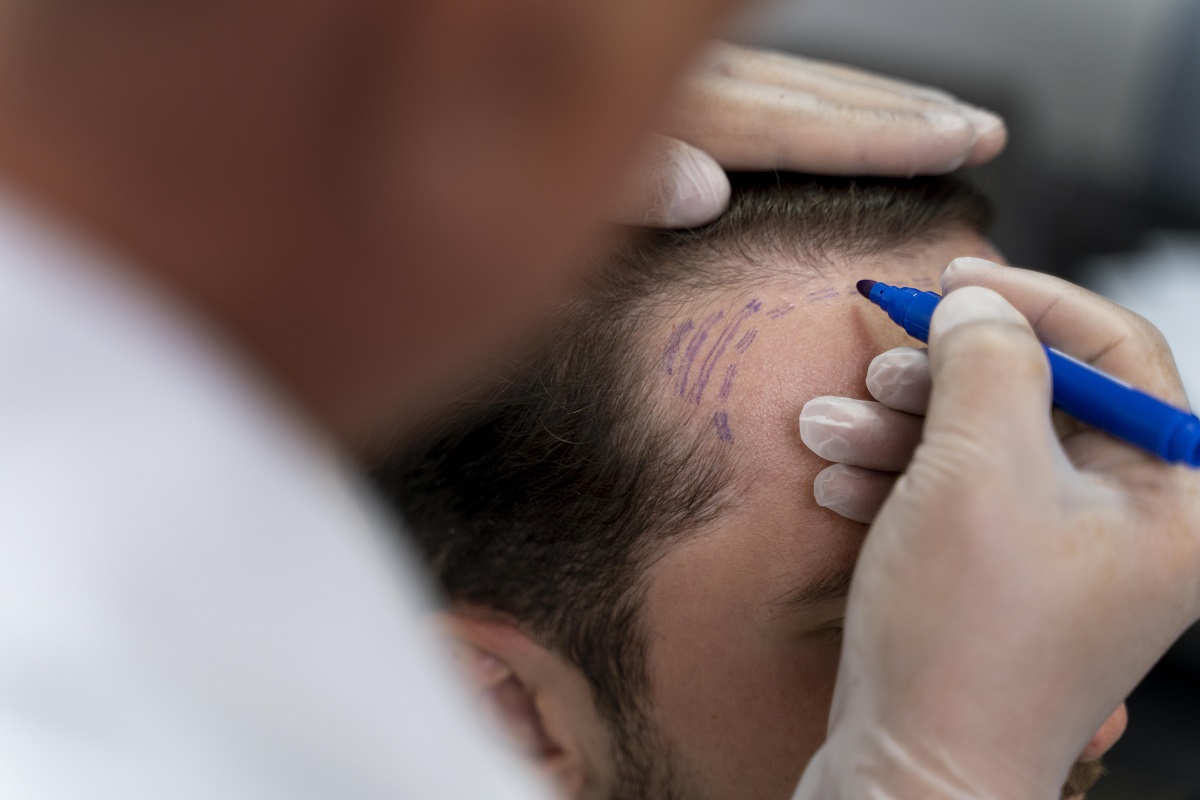 2 – In Which Situations Is Scalp Micropigmentation Applied?
The treatment can be applied to male or female patients with permanent hair loss problems. Of course, it is also important that the patient undergoes a general examination before applying the treatment. Especially if you have a chronic disease, it would be right to inform your specialist about this issue.
The main scenarios in which treatment is applied are as follows:
Hair loss problem caused by genetic reasons
Continuing the compliance achieved with hair transplant treatment
This situation should be eliminated if an artificial appearance has formed after a hair transplant.
After permanent hair loss problems caused by some diseases
Hiding scars
Filling the donor area after hair transplant treatment
3 – Hair Transplant Scar Treatment Procedures
Scalp micropigmentation is also a method used to remove some scars that occur in hair transplant treatment. As you know, scars may occur after the hair transplant procedure, especially in the donor area and the area where the canal is opened. In addition, after unsuccessful and unnatural hair transplantation procedures, an uncomfortable appearance may occur. In such cases, it is possible for the patient to regain their old appearance with the micro pigmentation method.
In this treatment in WestModern Clinic, one of the best clinic for hair transplant in istanbul, which is applied in a few sessions, the pigments injected into the skin eliminate the disturbing image. This treatment, which is a tattoo technique, should be applied by people who are experts in the field. Otherwise, it will be inevitable to encounter scalp micropigmentation side effects.
4 – Treating Alopecia with Scalp Micropigmentation
This treatment can also be applied in a beauty clinic Turkey after chronic hair loss diseases such as alopecia. Alopecia is a hair loss problem seen as a result of inflammation of hair follicles. After this disease, a permanent hair loss problem occurs. For this, many patients prefer hair transplant or micro pigmentation methods.
It is possible to eliminate aesthetic concerns thanks to the color application that matches the patient's natural hair color. Of course, achieving a natural appearance by catching the hairline in the treatment is also important.
Although micro pigmentation treatment is not considered a direct alopecia treatment, it can significantly relieve the patient's aesthetic concerns.
5 – Scar Camouflage Tattooing Process
As we have mentioned before, we recommend this treatment for the closure of some scars. We can prevent unwanted appearances thanks to the technique applied to the scar. Of course, we cannot apply this procedure for every scar. We can perform the scalp micropigmentation process in accordance with the skin color of the patient.
6 – Hair Transplant Treatment with Scalp Micropigmentation
Scalp micropigmentation is sometimes combined with hair transplant treatment. A hair transplant, one of the most effective solutions to the hair loss problem, is actually a surgical intervention. Therefore, scars may remain in some areas after treatment. It is reasonable to use the micro-pigmentation method to remove them.
In addition, it is possible to apply micro pigmentation after removing a large number of hair follicles from the donor area preferred for hair transplant. In this way, the appearance of hair loss in areas such as the nape or behind the ear disappears.
Scalp micropigmentation is also preferred after poorly performed hair transplant treatment. This method can be preferred to achieve naturalness, especially after a hair transplant, where no natural hair appears.
7 – Scalp Micropigmentation Women Procedures
There is no distinction between men and women in hair transplants and micro-pigmentation treatments. There is a general opinion by society that the hair loss problem is thought to be specific to men. But this thought, unfortunately, does not reflect the truth. There are effective techniques that we apply in our clinic for the problem of hair loss seen in women. Among these, hair transplant techniques applied to both women and men take the lead. In addition, scalp micropigmentation treatment can always be applied to female patients.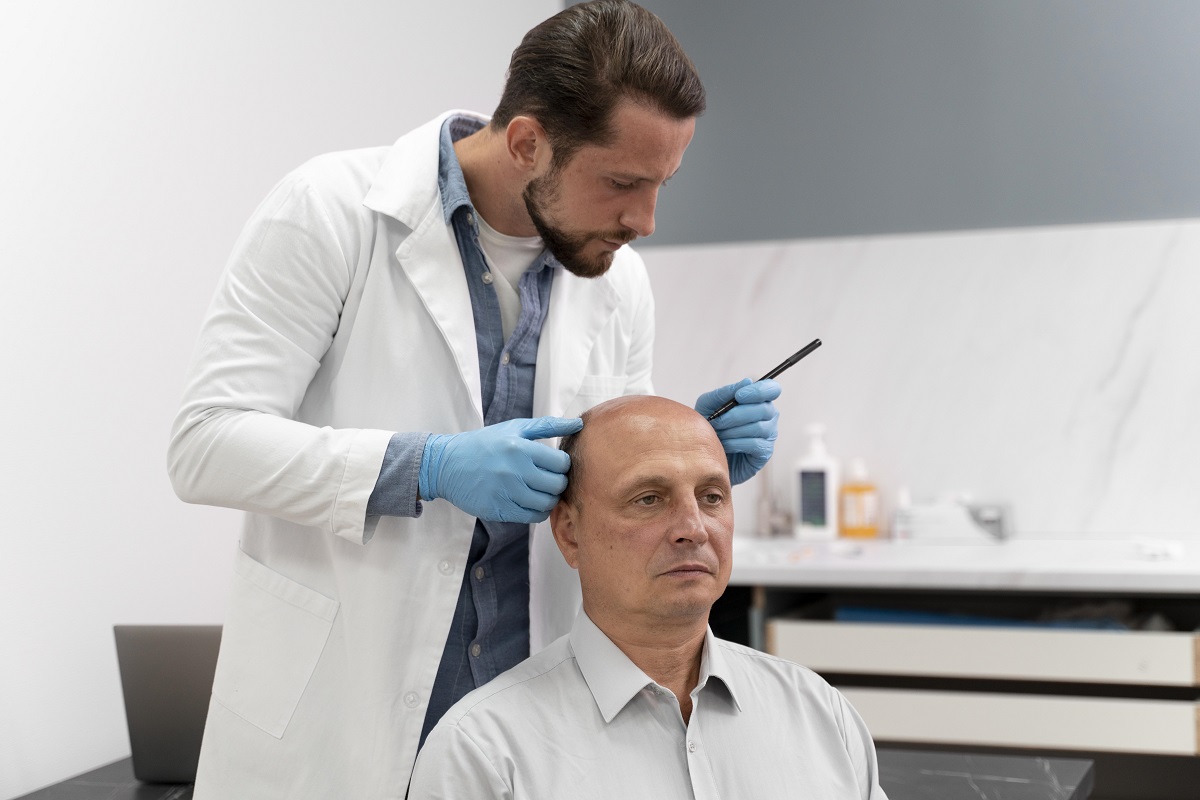 Scalp Micropigmentation After 5 Years
Saying a 100% permanent solution for scalp micropigmentation treatment will not reflect the truth. Just like tattoo procedures, it is inevitable to see discoloration after a certain period of time in this method. Therefore, looking at micro pigmentation treatment as a permanent method may lead you to disappointment. However, in the treatment applied after a hair transplant, you can benefit from the permanence of the hair transplant application.
8 – Scalp Micropigmentation Cost
At WestModern Clinic, we always offer budget-friendly Hair transplant in istanbul prices for every cosmetic surgery treatment. Of course, our affordable price guarantee does not require us to compromise on our quality. You do not have to pay exorbitant fees while being treated in our clinic. Despite this, you experience the peace of mind of having always received a quality and reliable health service.
You can also choose us when it comes to scalp micropigmentation. With our all-in-one package features, which are among our treatment opportunities, you can also pay your accommodation and flight expenses within the scope of treatment.