Hair transplant gone wrong scenarios can often vary depending on the quality of my clinic or the care of the patient during recovery. Hair transplant treatment is one of the most permanent and effective treatments for hair loss. In fact, this technique, which has been applied for many years, has become 100% reliable due to the development of medical science day by day.
But of course, it is also possible to talk about a hair transplant gone wrong scenarios in some cases. For example, if you choose a clinic offering a very cheap price guarantee and have never read a review before, you are likely to encounter bad scenarios. As WestModern Clinic, we wanted to tell you about a hair transplant gone wrong scenarios with our whole objective approach.
Causes of Hair Transplant Gone Wrong Situation 
The hair transplant failure rate is actually quite low. Especially if you prefer a clinic that stands out with its quality, the possibility of a positive result of your treatment is very high. But unfortunately, in some cases, we may encounter hair transplant gone wrong scenarios. The reasons for this are that the hair transplant before and after the process needs to be passed as recommended.
As WestModern Clinic, we have succeeded in each hair transplant treatment we offer. However, we cannot say that any treatment gives a definite result when it comes to medical procedures. Both the anatomical structure of the patient and the mistakes made during the healing process can cause the treatment to be inadequate. Even worse, hair transplant gone wrong situations can occur.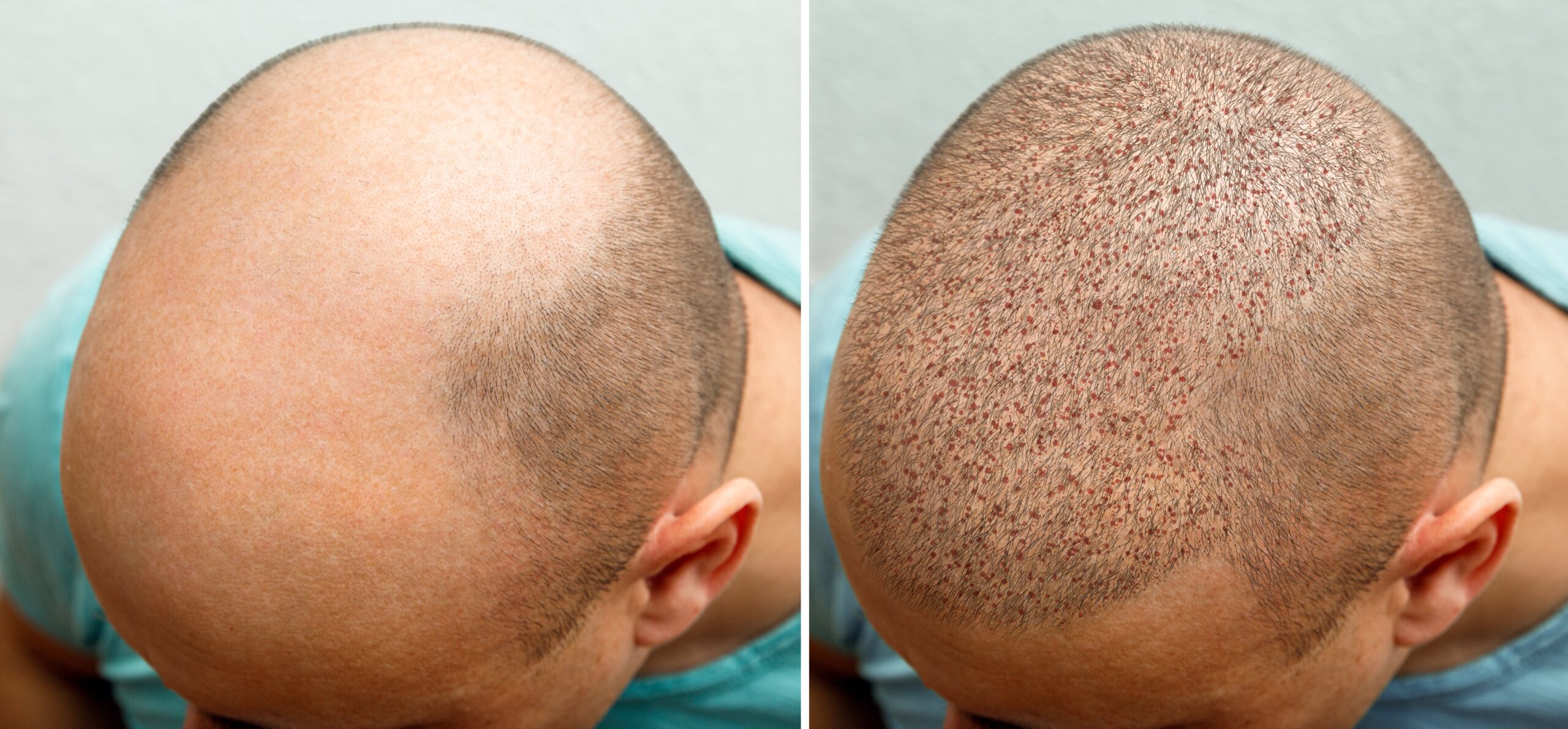 Signs of Failed Hair Transplant
Hair transplant gone wrong pictures is medical documents proving the extent of the condition. It was more possible to encounter failure situations, especially during the first periods of hair transplant treatment.
Among the signs that the hair transplant treatment has failed, there are usually the following:
A sparse appearance of hair in the hair transplant area may indicate that the treatment was unsuccessful. Of course, you should definitely consult your doctor before coming to a definite conclusion.

It is not possible to understand that the treatment has failed by looking in the mirror. Therefore, it would be better to consult with your specialist doctor after the treatment.

If the hair does not grow even in the first 12 months after the treatment, it means that the treatment has been unsuccessful.
The above-mentioned situations may be caused by the fault of the patient or by the clinic's poor quality of health care. Therefore, it is important not to underestimate hair transplant treatment and always to be cautious about it.
Why Some Hair Transplant Fail? – Hair Transplant Gone Wrong Situations
Unfortunately, it is possible to answer yes to the question of "Can hair transplant fail." Hair transplant gone wrong Reddit comments shows that this situation can be encountered frequently. So what exactly are the causes of hair transplant gone wrong? Let's take a closer look at this subject, which we briefly touched on before:
Due to the poor quality of the hair transplant clinic,

hair transplant gone wrong

may occur.

A

hair transplant gone wrong

scenario may occur due to the intervention of non-specialized healthcare professionals.

The environment where hair transplantation is performed must be sterile. Otherwise, it risks infection and treatment will fail.

Getting hair transplant treatment at very low prices means sacrificing quality. It is important that the medical equipment is complete and intact and that treatment costs are not avoided. Otherwise, negative results of the treatment are possible.

After treatment, the patient must be properly cared for. It is important to avoid actions that pose a risk of infection during the healing process.

The patient's anatomical structure may also rarely lead to a

hair transplant gone wrong

.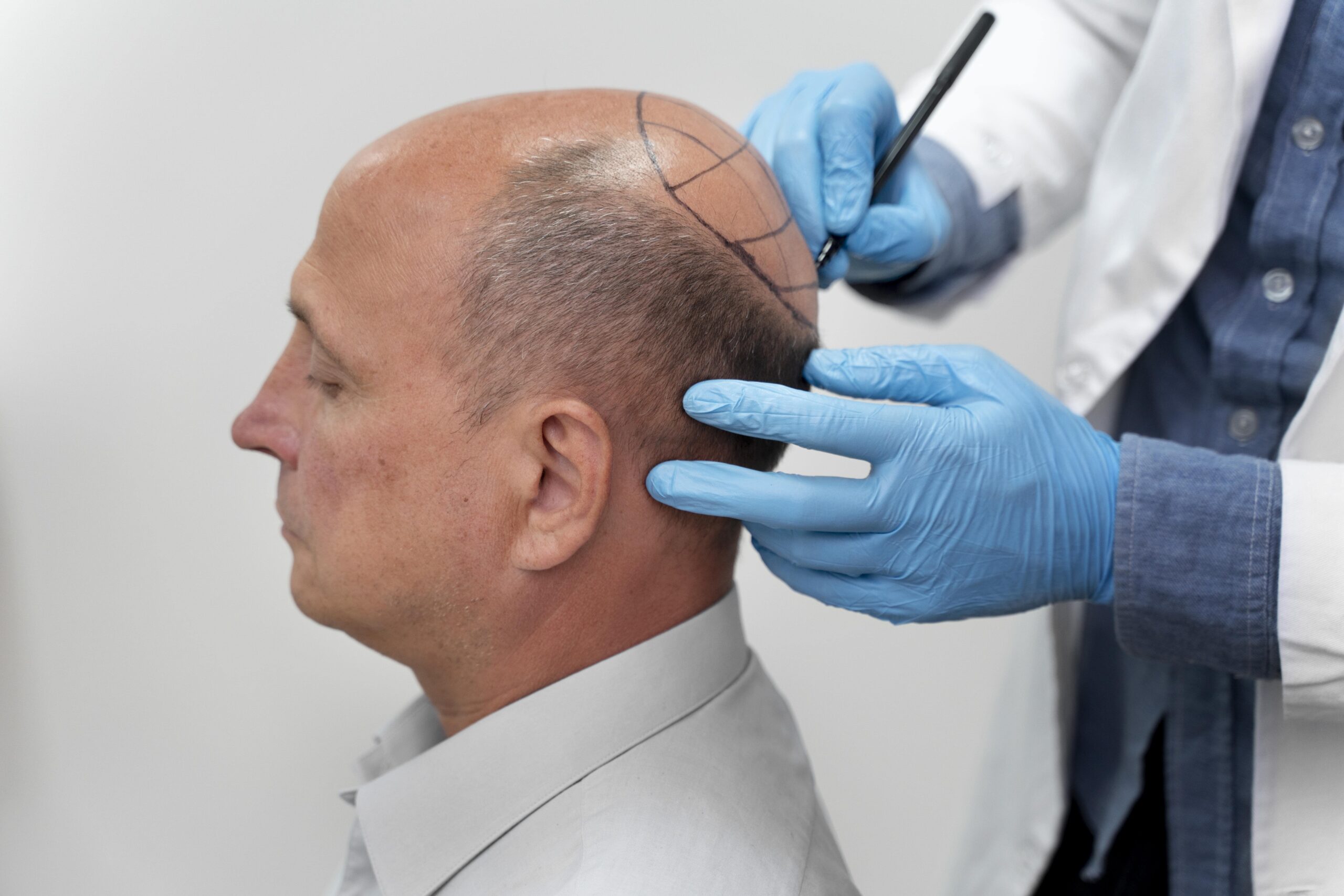 How to Fix a Bad Hair Transplant? – Hair Transplant Gone Wrong 
What should be done in cases of hair transplant gone wrong is to try the treatment again after a while. But this time, you should definitely see doctors who are experts in the field of hair transplants. Likewise, it is important that you prefer clinics that have proven success in these treatments. Otherwise, your second attempt may fail again.
Although the cases of hair transplant gone wrong Turkey is higher than in European countries, the whole point of the job is to choose the right clinic. For example, if you are treated in a poor-quality clinic in the USA, it is possible to experience a hair transplant gone wrong.
Hair Transplant Gone Wrong Situation According to Hair Transplant Methods
Hair transplant treatment continues to develop day by day. This development is important not for the success of the treatment but for the way it is applied. For example, while the FUT method was generally preferred before, more advanced techniques such as DHI or the sapphire FUE hair transplant are now applied.
In cases of hair transplant gone wrong, the treatment application methods can also be examined. For example, it can be checked whether the channels opened in the case of an FUE hair transplant gone wrong are opened with the correct applications.
Likewise, in the DHI hair transplant technique, donor site preference and the number of grafts collected can be checked. In fact, it doesn't really matter which technique is applied in the case of a hair transplant gone wrong. If the procedure is sloppy, it may not be correct to say that the applied technique leads to a failure situation.
Success Ratio of Hair Transplant Treatment
Although we have mentioned the negative scenarios in our article, the success rate of hair transplants is very high. Among all hair loss treatments applied so far, hair transplantation has a special place. Therefore, you can choose this treatment if you are struggling with hair loss and baldness problems. With WestModern Clinic, which has proven itself in this field, you can get a treatment opportunity with a guaranteed success rate. To avoid bad results after the treatment, you should always choose clinics and physicians that offer quality guarantees.