Can stress cause hair loss? If you have seen more hair strands on your hairbrush or pillow, you might have hair loss. Hair loss can be caused by several reasons, one of them being stress. Hair loss due to stress also has some different types depending on the situation and the person. But of course, there are solutions for everything. So, how does stress affect hair loss, and what are the ways to deal with hair loss?
1 – Can Stress Cause Hair Loss For Men?
In most cases, excessive stress causes hair loss, and other mental health problems such as depression and anxiety. Can stress cause hair loss among men, yes, however, genetic issues like male pattern baldness also known as androgenic alopecia, are not related to stress. So, men can have genetic-related hair loss and stress or depression-related hair loss. Stress caused or related hair loss can be due to factors like:
Job loss

Death of a loving 

Divorce

High fever
Symptoms Of Hair Loss Due To Stress
Telogen effluvium is the main key to hair loss caused by stress. It is a direct clue to the question "Can stress cause hair loss". Apart from telogen effluvium, any stress-related change in your body can also cause hair loss. If you see more hair strands on your daily hair brush or if you have more than 100 strands daily, these might be some symptoms of hair loss due to telogen effluvium.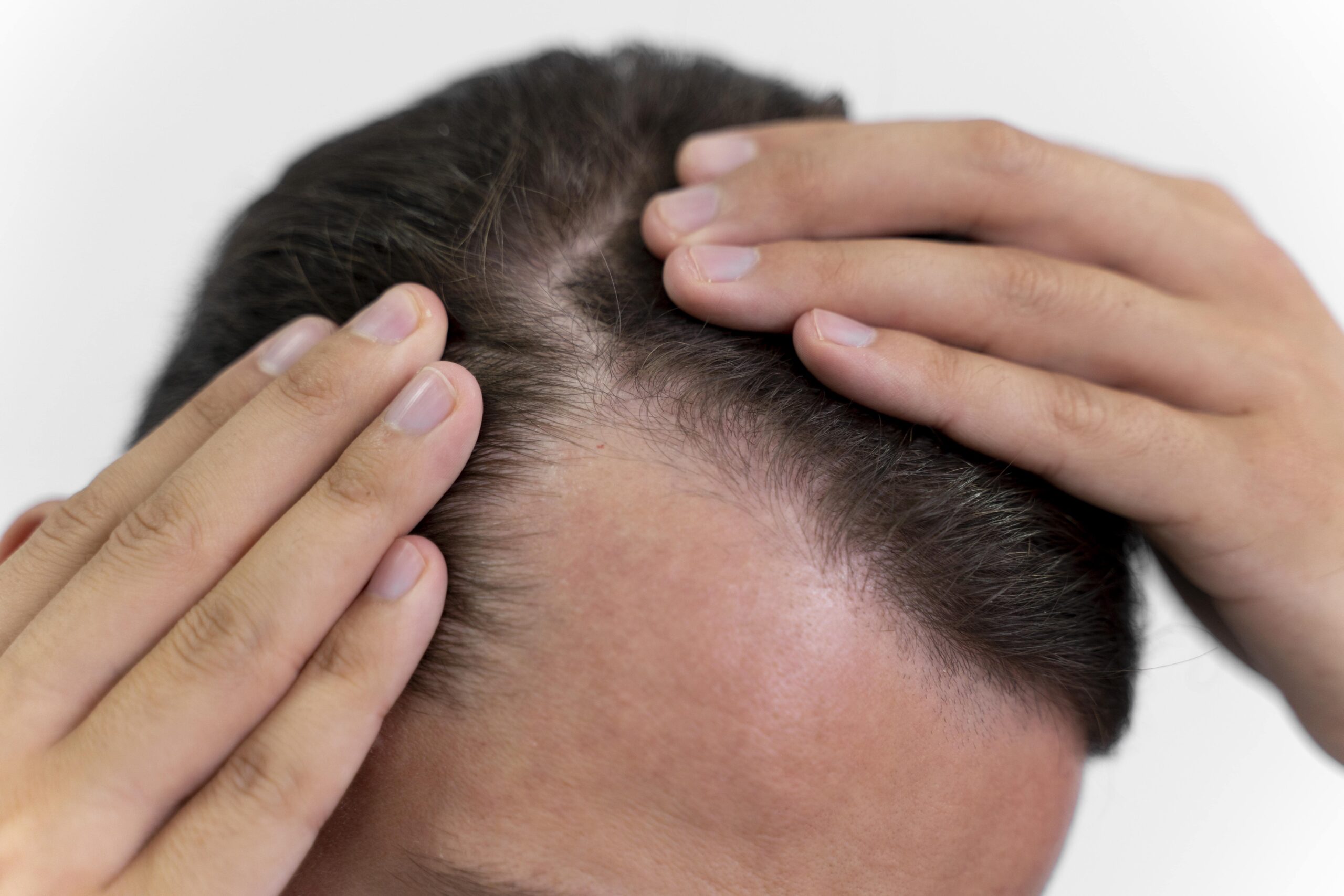 The steps of hair growth and hair loss are divided into three: 
| | |
| --- | --- |
| Stages | Details of The Particular Stage |
| Anagen  | Anagen is in the growth stage. Follicle stem cells deep in the hair follicles divide and grow during this stage. |
| Catagen | This is the resting stage of the hair. Approximately 5% of hair is in the extended resting phase. |
| Telogen | In the telogen stage, the hair follicle is not active and kept by the keratin bulb. Hair follicle stem cell is kept until they shed and the cycle starts over when it is fallen. |
2 – Relation Of Stress And Hair Loss Female Patients
The stress hormone is widespread among everyone, including women. So, can stress cause hair loss for women, yes, chronic stress, depression, and anxiety can be the causes of hair loss among ladies. The telogen effluvium in your body can result in temporary hair loss on your scalp. But can stress cause hair loss permanently, yes that is also possible.
Can stress cause hair loss? Especially giving birth might affect your hair growth system so, if you have this kind of issue, it will be good for you to go to a clinic for medical help and treatment. Turkish hair transplant clinics can help you in this area, if you are in another country, you can take a look at the Turkey hair transplant package lists in clinics such as WestModern.
Can Stress Cause Hair Loss During Maternity?
Maternity is a stage in which women might experience some immune system attacks or disorders. Hair loss is one of the issues that you might come across during the maternity stage. Telogen effluvium affects pregnant but, but the numbers are not high. It is possible to treat hair loss in many cases so you do not need to worry. And if you are wondering can stress cause hair loss after maternity or not, yes it depends on your genes and levels of stress.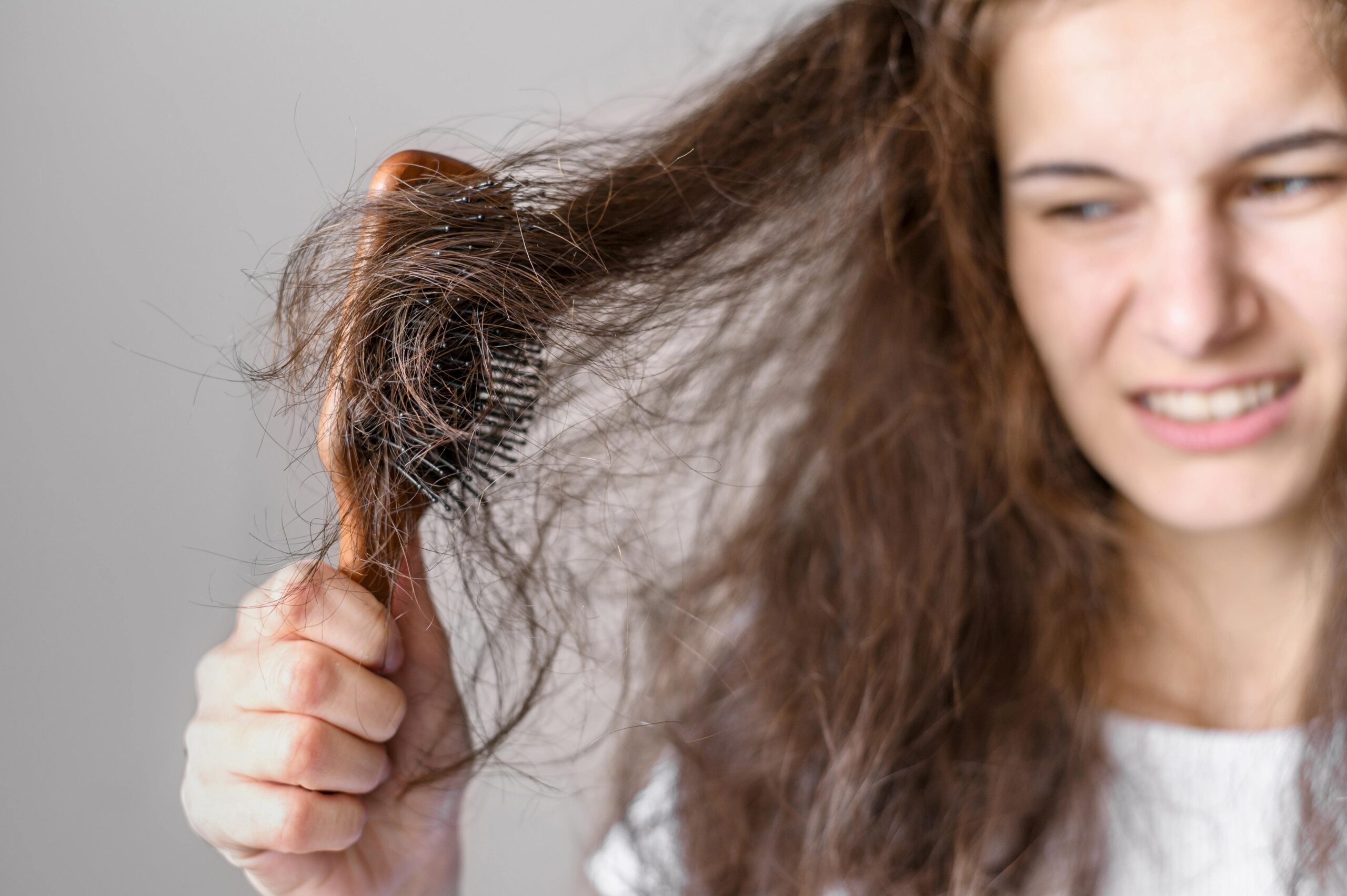 Stress Hair Loss Treatment Female Pattern Baldness
Female pattern baldness is a genetic issue in which you can't reverse hair loss without professional treatment. Female pattern baldness affects a woman not only physiologically but also psychologically. So, the patients must seek medical treatment. You can try a hair transplant in Istanbul. With good treatment, it is possible to promote hair growth on your scalp. Can stress cause hair loss apart from female pattern baldness yes, but the treatments can be applied to stress-related hair loss as well.
3 – Hair Loss Due To Stress And Anxiety: Alopecia Areata
You know the answer to can stress cause hair loss or not, but can stress or anxiety cause alopecia areata? Firstly, what exactly is Alopecia Areata? Alopecia Areata, also known as spot baldness, or patchy hair loss is a kind of hair loss caused by stress and anxiety. Usually, the hair loss is on a particular area, approximately the size of a bottle lid. Can stress cause hair loss for kids or can stress cause hair loss among teenagers? It is possible to see Alopecia Areata among kids as well. 
Hair Loss From Stress How Long Does It Last?
Can extreme stress cause hair loss? Yes, telogen effluvium is the key to hair loss related to stress, anxiety depression, etc. If you get the proper treatment like hair transplantation, it will not last for long. For women, can stress cause hair loss, yes but there are many treatment methods like hair transplantation. There is a lot of research on hair transplantation and its types. So, if you have any worries about hair transplant treatment, you can search and find out more about it. You will see that it is a safe and high-quality treatment especially popular in Istanbul, Turkey.
4 – What Does Hair Loss From Stress Look Like?
A normal person loses 50-100 hair strands each day. If you have more than 100 strands fallen, you can have hair loss related to stress. So, can stress cause hair loss and what does it look like? If your hair strands are thinner than before and there are empty spaces on your scalp, you might have telogen effluvium. Before getting completely bald, you should seek medical treatment from a clinic.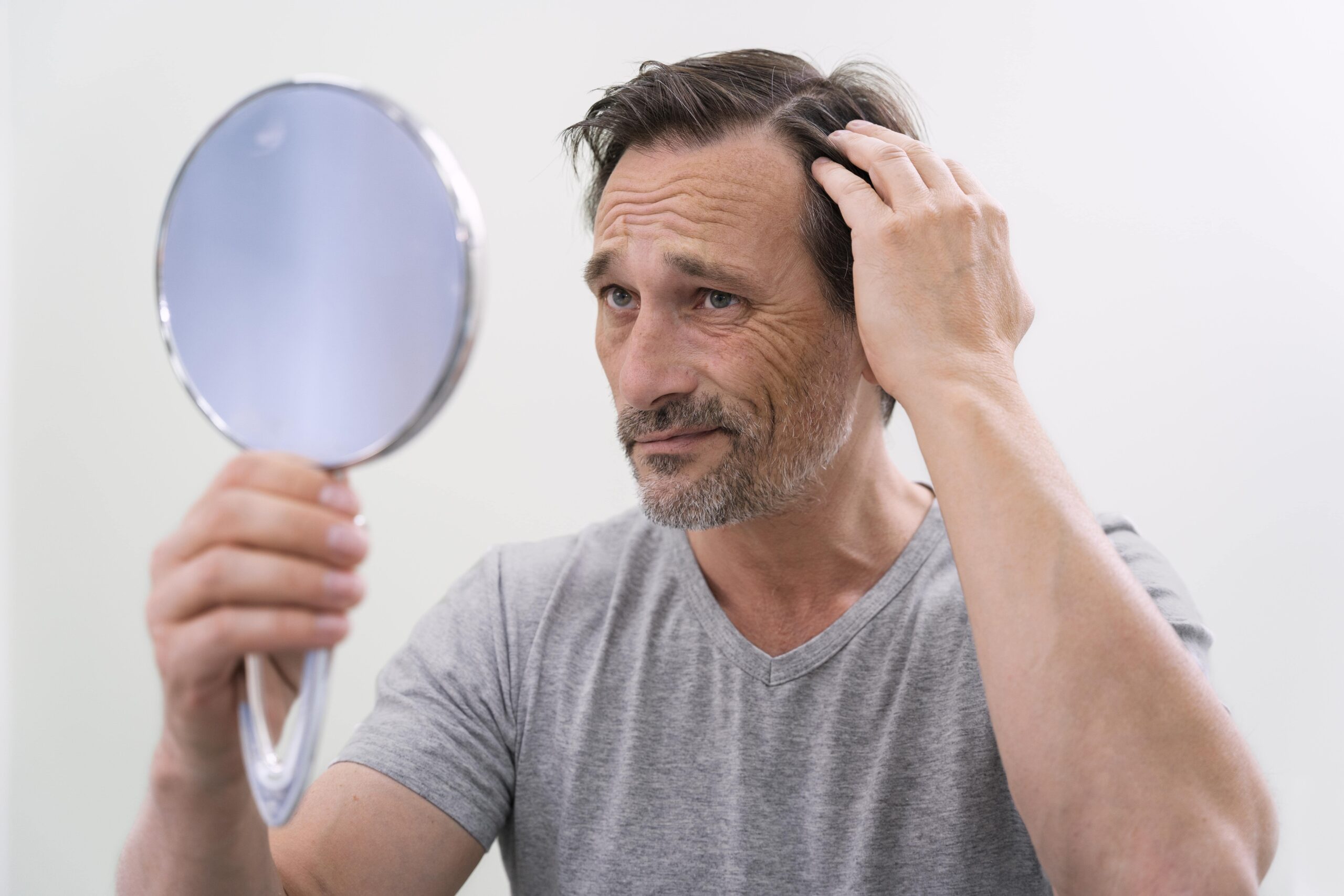 5 – How To Regain Hair Loss From Stress?
Temporary hair loss has many natural solutions that can be applied easily. You know whether can stress cause hair loss among women or not. It does, so it is better if you are careful about certain things such as your diet, shower scheme, shampoo, sleeping pattern, less stressful life, combing pattern, and washing techniques. You will see the results if you regularly do proper care for your hair. Can stress cause hair loss permanently? If you care about your hair and live less stressfully, you will have hair growth.
What Are The Vitamins For Hair Loss Due To Stress?
When it comes to hair growth and hair care, managing stress is the biggest key to the actual solution. But you are still wondering, can stress cause hair loss, and, what is the solution? After stress, your diet is very important for your hair health. You should eat healthy in order to have healthy and shining hair. You can also take some supplements in order to have hair growth. Vitamins such as vitamin A, zinc, selenium, biotin, vitamin D, and vitamin E would help your hair as well.